Campaigns
Upgraded the campaign identity filter to support the OR operator.
When filtering the campaign by SOR attributes, conditions can be created using AND and OR operators.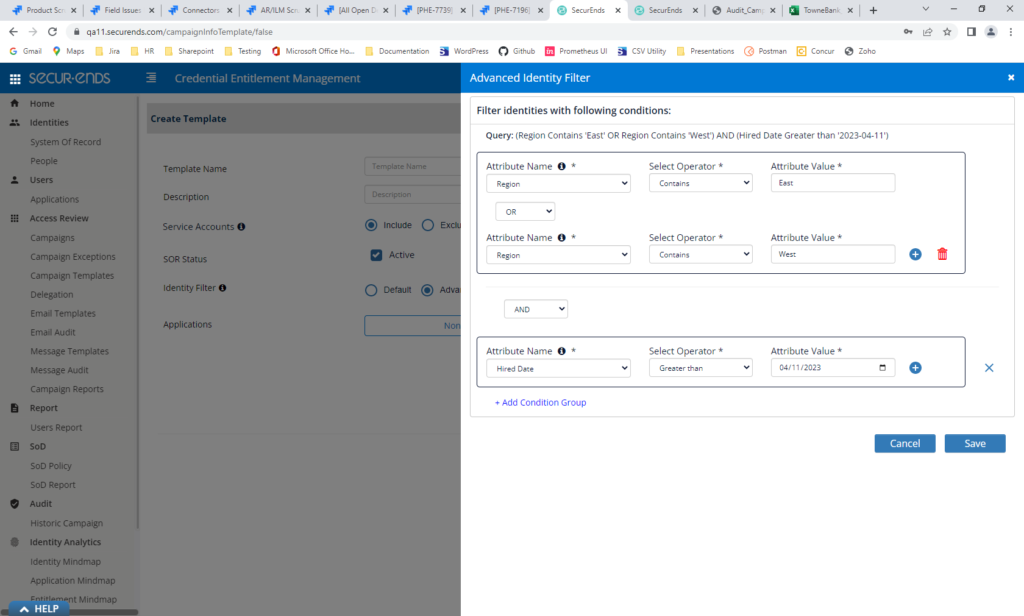 Added application last login date on Campaign Export
Added "Save and Next" button to the top of the Review All page in addition to the button at the bottom of the page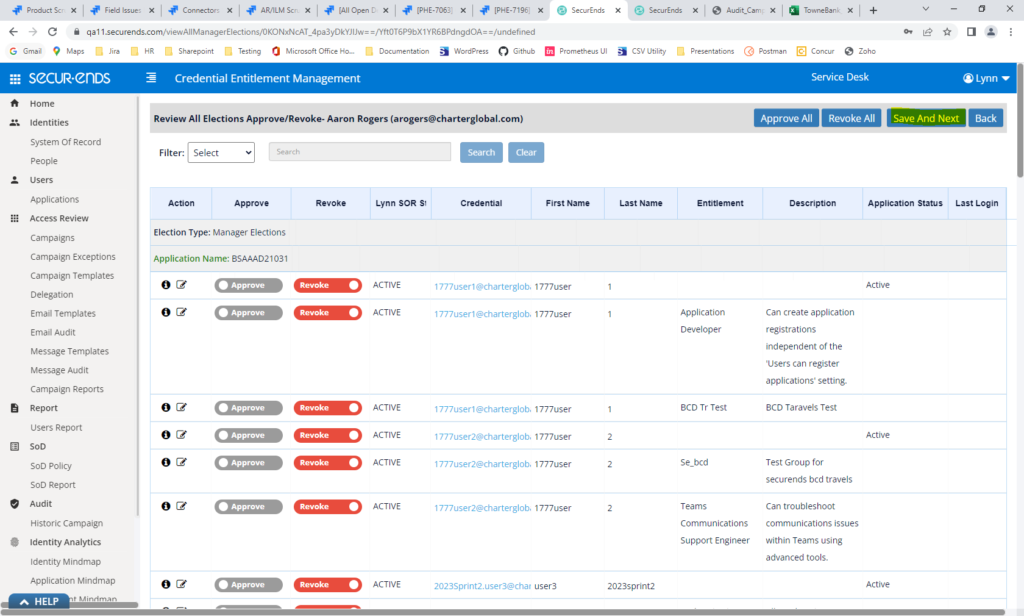 Added the ability to search campaigns by "Created By"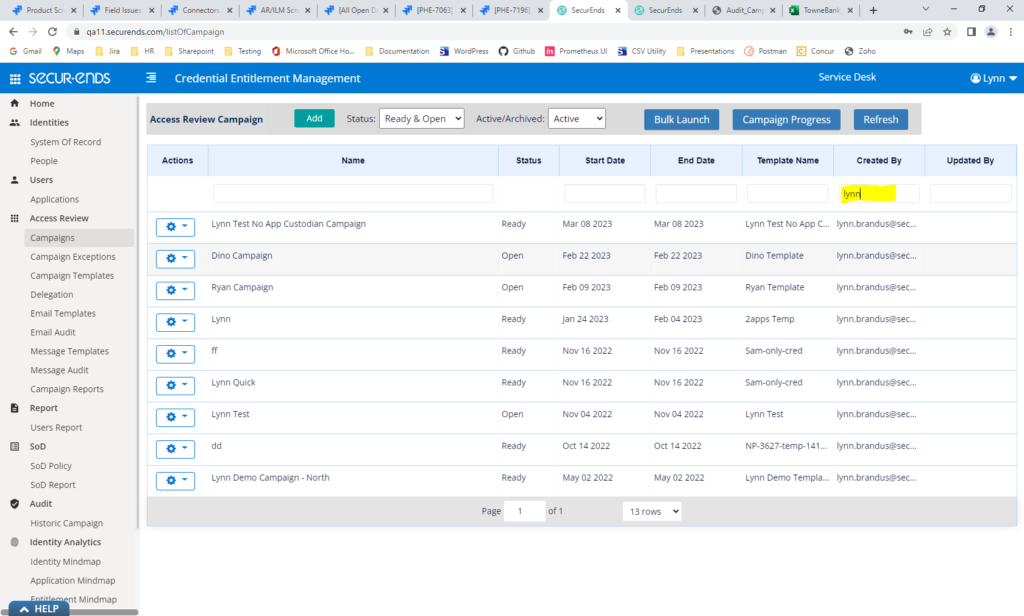 Added the ability to rename "SOR Status" column header on the Review All page
Select SOR_STATUS_LABEL in ConfigurationàDefault UI Configuration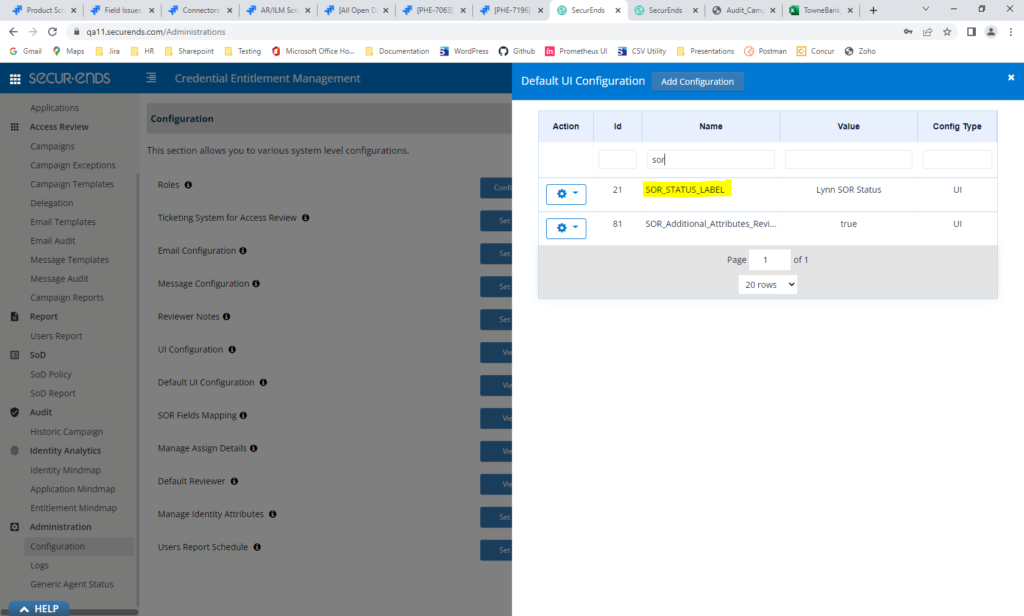 Update the label to the desired value.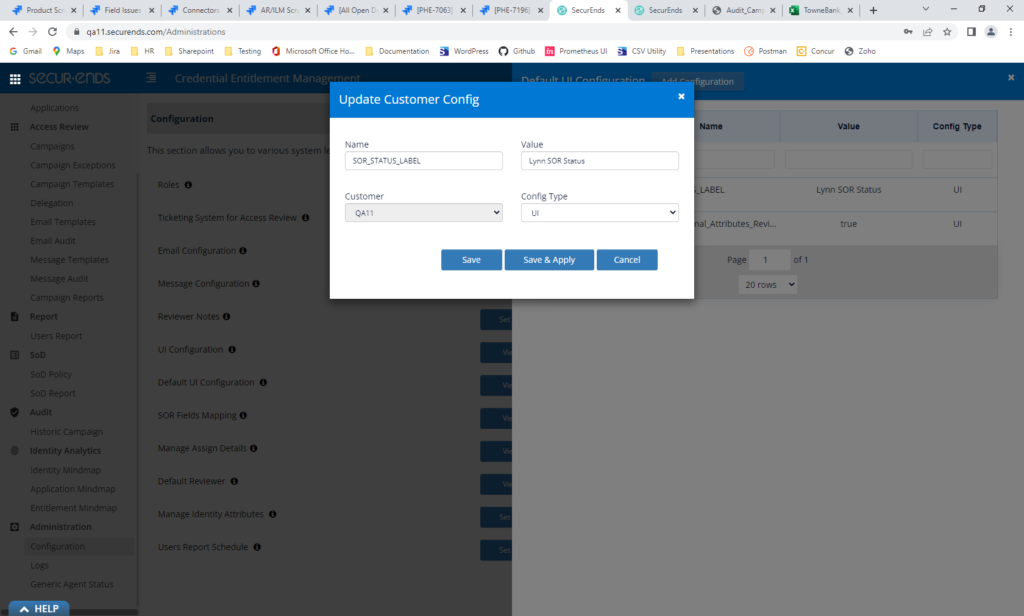 New label will be reflected on the Review All page.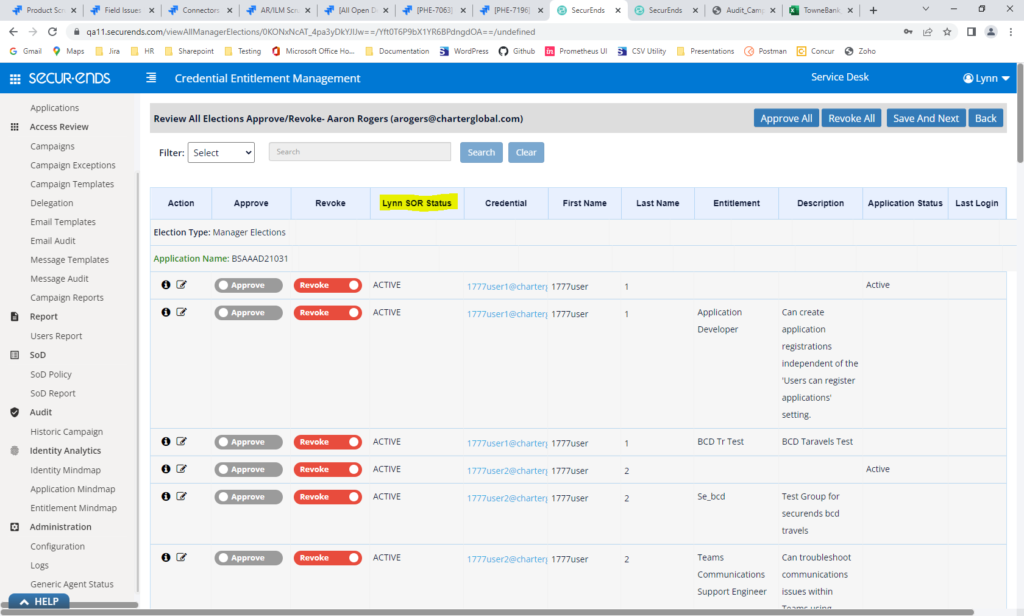 Campaign filter label was changed from enabled/disabled to active/archived
Audits
Added a Campaign Audit Report for closed campaigns.
Report includes:
Campaign Details
Campaign Report Metrics Pie Chart
Campaign Template Details
Application Configuration Details
Application Ticketing System Details
Application Matched, Unmatched, Service Account, Excluded, Deleted, Purged, Skipped Counts
Application Last Sync Date
Securends version number and deployment date
Select Export Audit Report on action gear.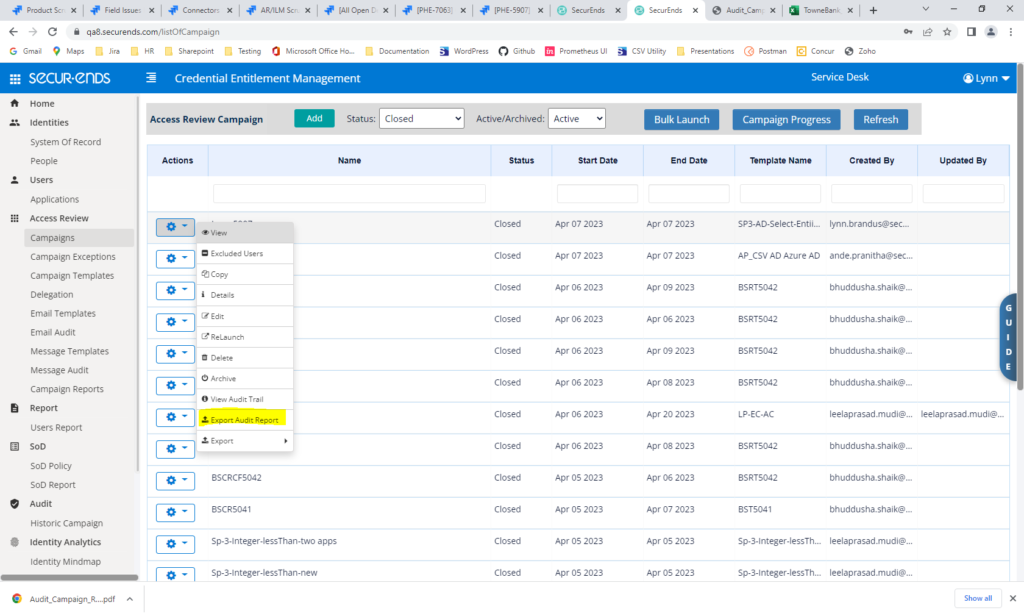 Audit Report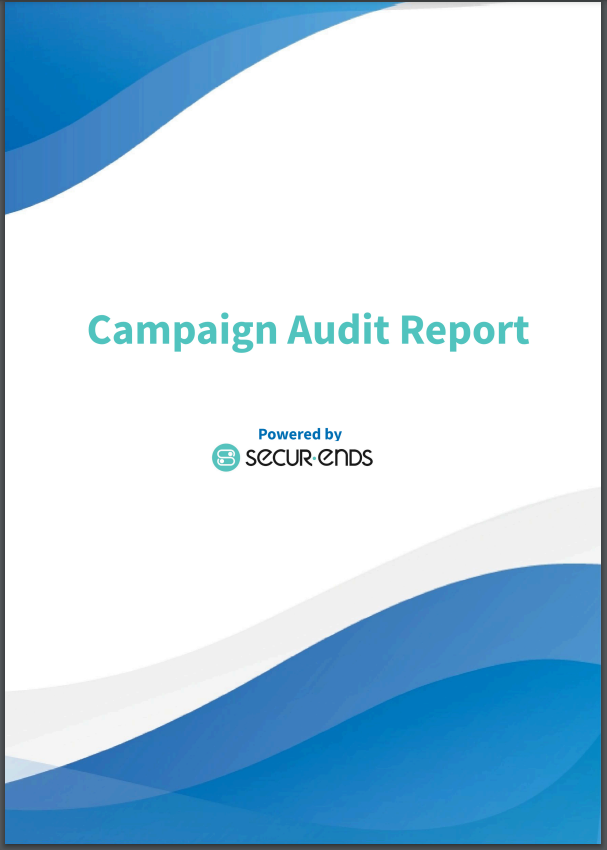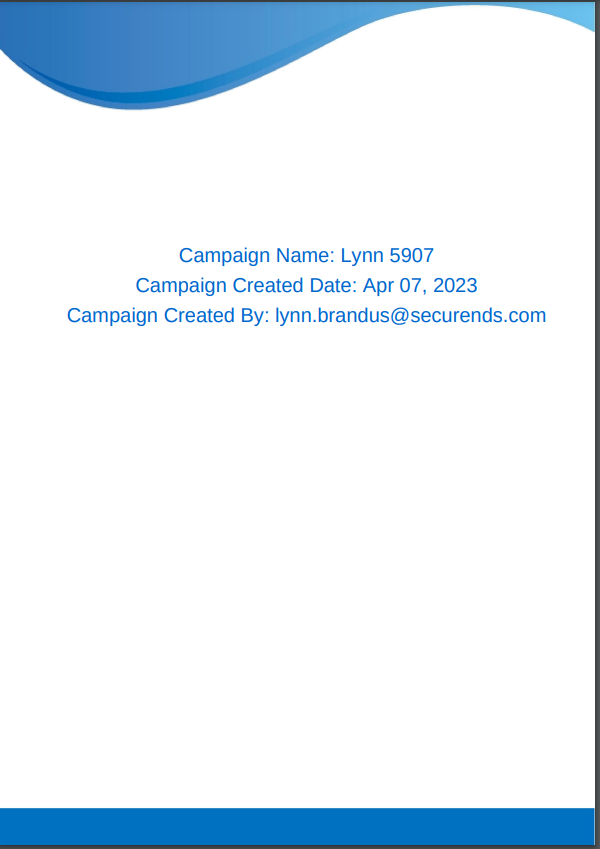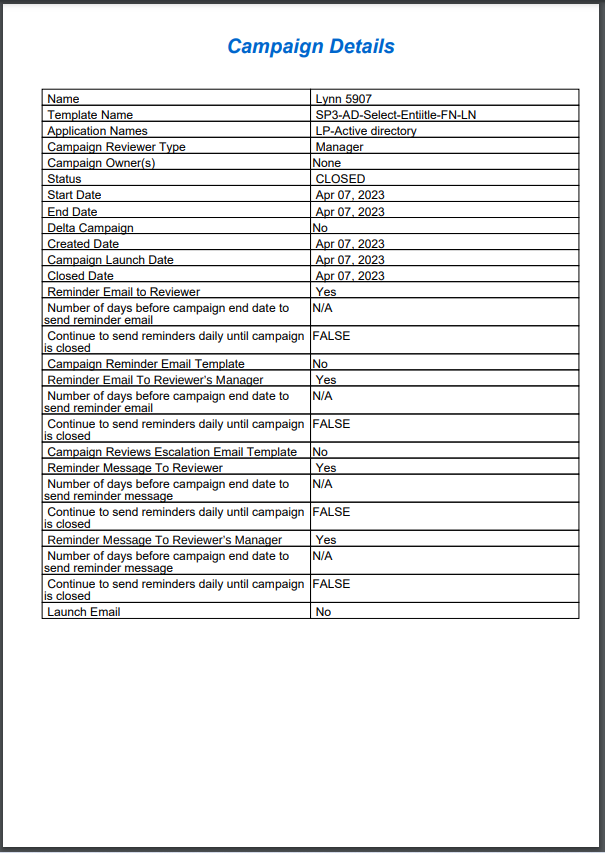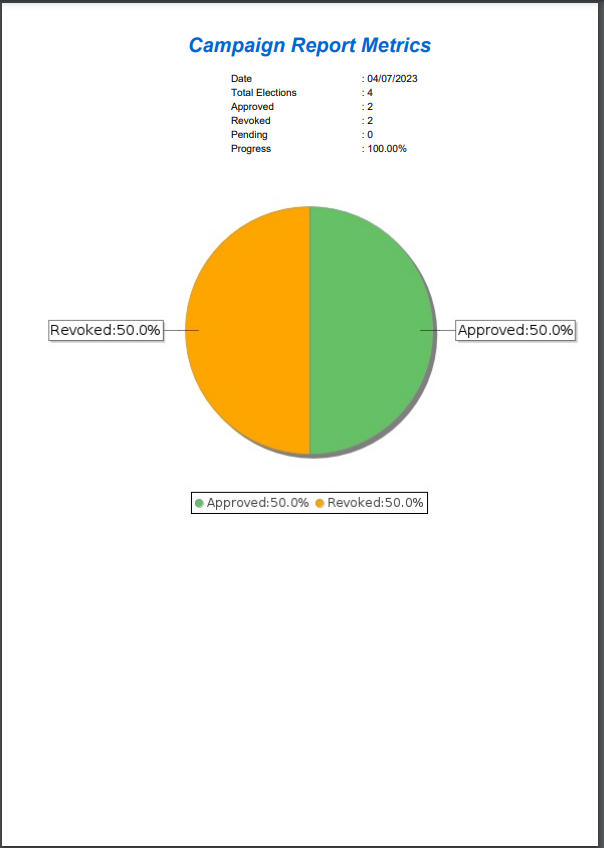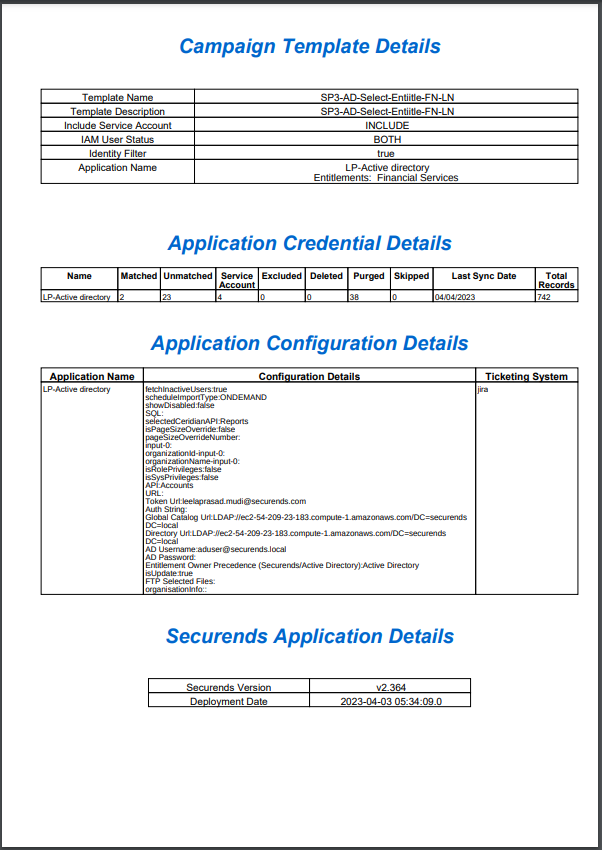 Added Campaign Template Audit Trail
Select View Audit Trail in action gear on Campaign Template page
Campaign Template Audit Trail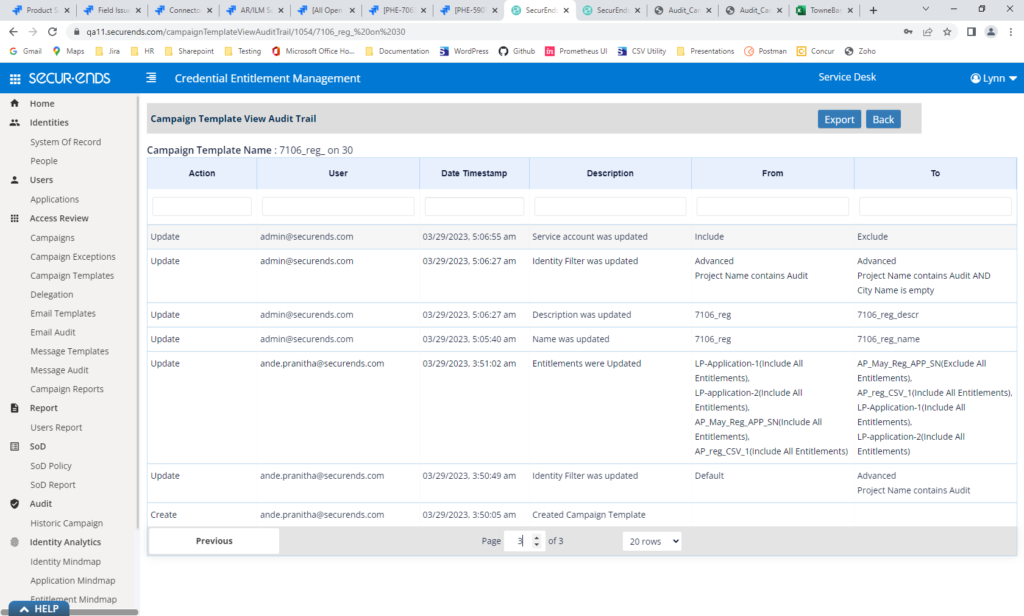 SOR/People
Added status field to People Details page for Manager and Direct Reports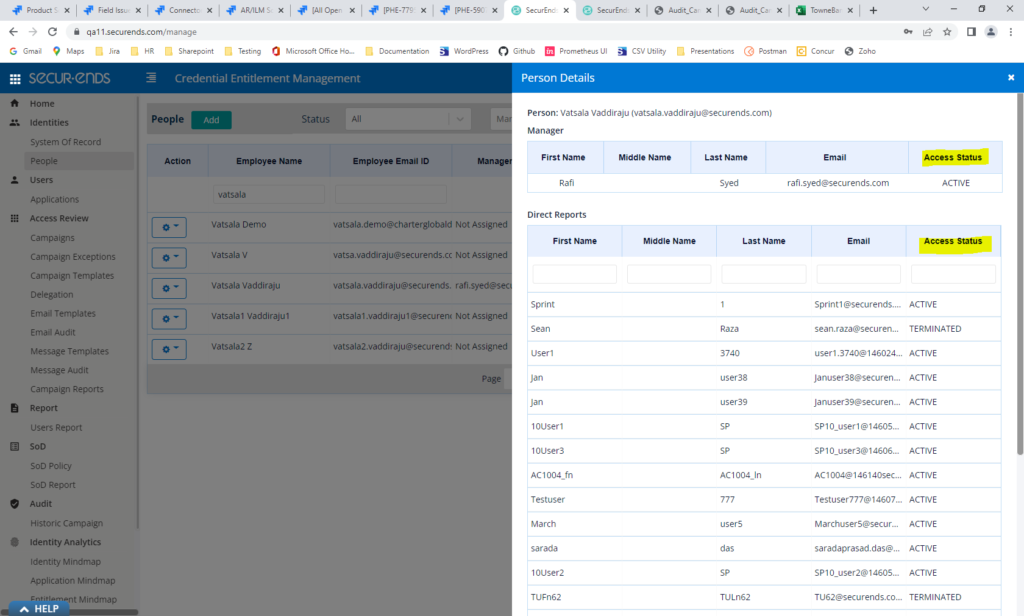 Added "User Campaigns" action to People gear to show campaigns in which the user was reviewed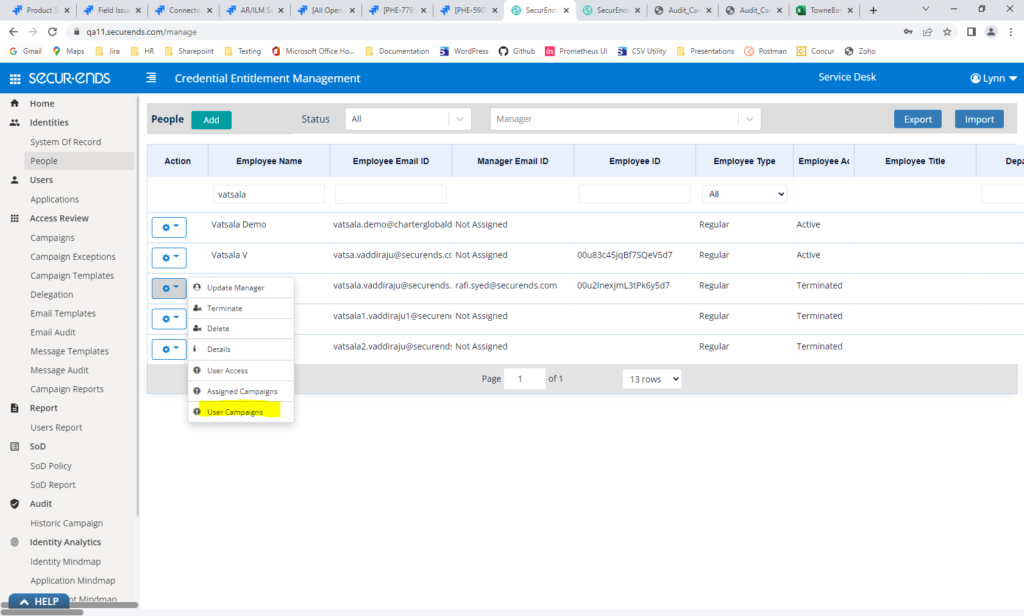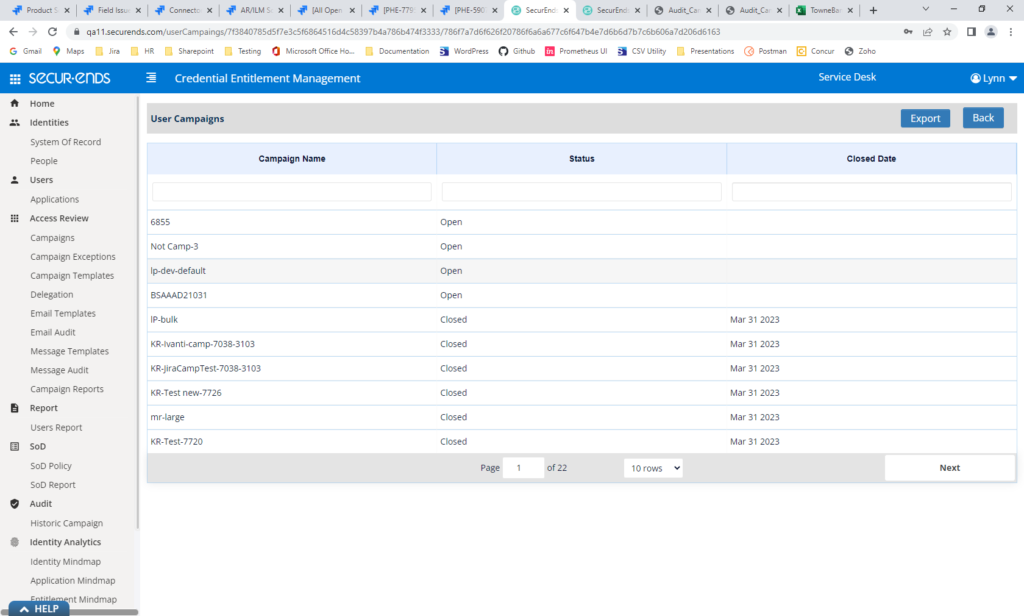 Included Closed campaigns in Assign Campaign action on People gear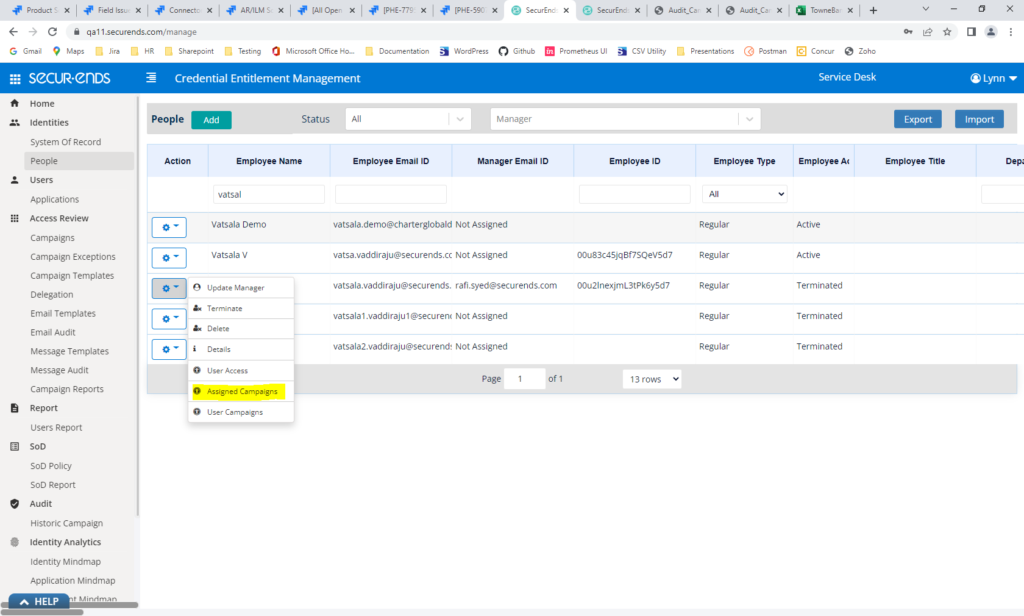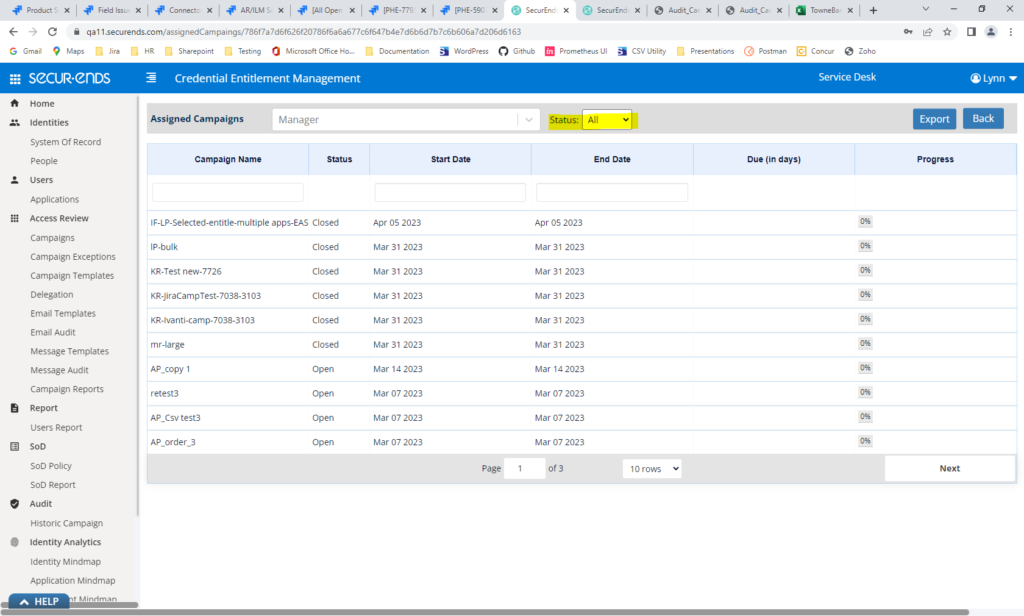 General Improvements
Display complete campaign names on Home page when columns are expanded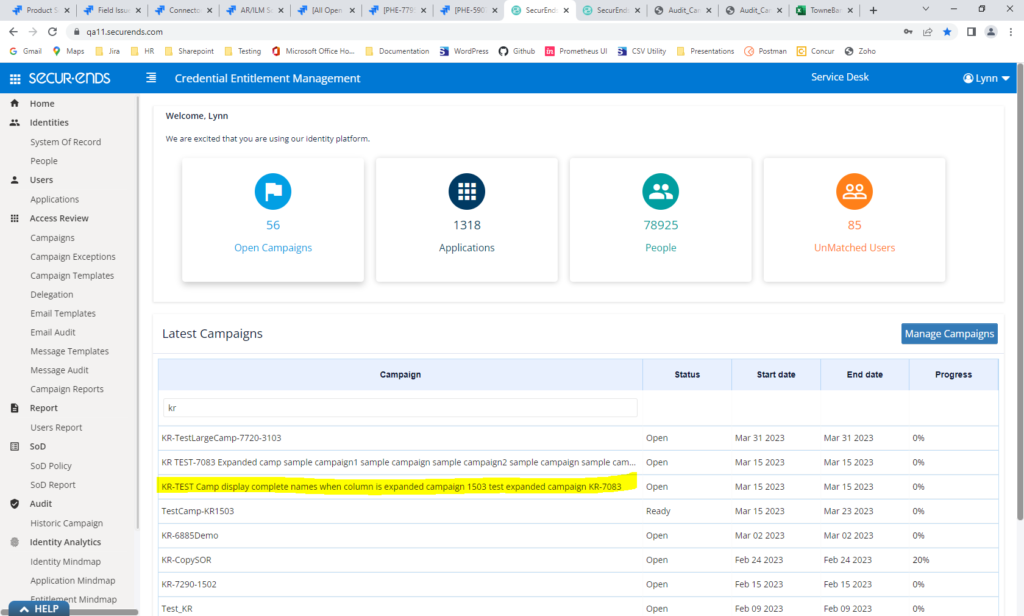 Display access status when exporting User Roles