SecurEnds Integration with Azure
When it comes to identity and access, most organizations that are considering using the public cloud are concerned about two things:
1. Ensuring that when people leave the organization, they lose access to resources in the cloud.
2. Striking the right balance between autonomy and central governance.
SecurEnds and Azure AD work together to make it simple to carry out these goals. SecurEnds IGA integrates with Azure to create best of breed onboarding and compliance solution:
1. Create an identity repository that acts as a single source of truth for all employees.
2. Provision employees in downstream systems such as Active Directory, AWS, custom applications
3. Deprovision users in different systems upon role change, access review and departure.
Benefits Of SecurEnds-Azure AD Integration
Enable single sign-on to simplify user access.
Self-Request Access for Applications.
Multi-factor Authentication to protect sensitive data and Applications.
Automate Lifecycle Management
Access reviews on Azure AD and other applications.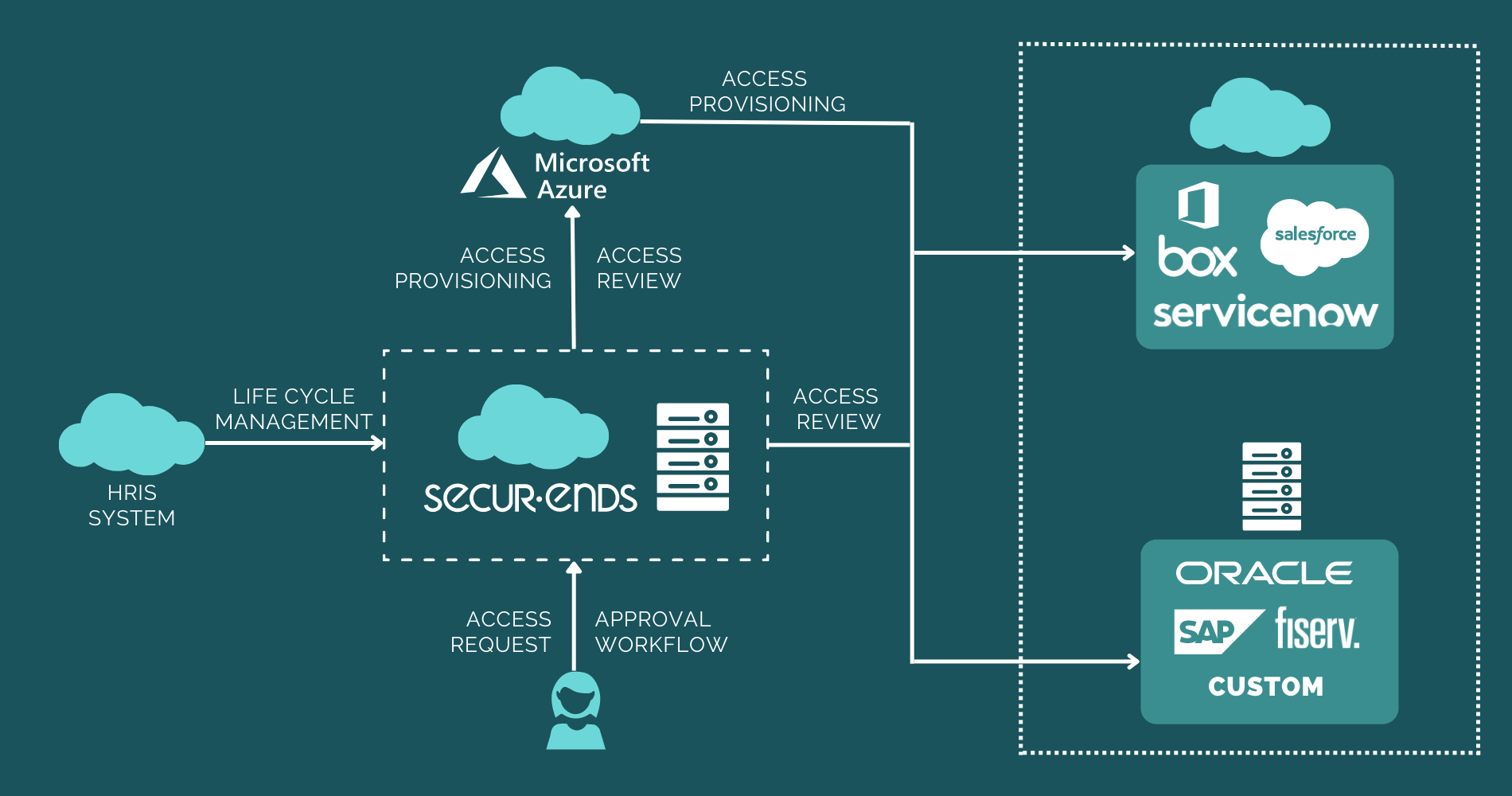 Another value that SecurEnds brings to the Azure environment is its ability to orchestrate Access Certifications and periodic User Access Reviews for SOX, FISMA, HIPAA compliance. These controls ensure integrity of data and associated access operations. Access Controls are necessary to ensure only authorized users can obtain access to an organization's information and systems. Access Certification seeks to confirm that an organization has adequate controls to restrict access to systems and data at a more detailed level. In only 30 minutes we can demo why our SAAS is now a leading choice for identity governance.