The following steps will walk through UltiPro (UKG) to retrieve the required configuration details to connect to SecurEnds:
URL (Base URL below)
Username
Password
Customer API Key
Creating a Web Service Account in UltiPro (UKG) #
Within your UltiPro application, navigate to System Configuration > Service Account Administration
Select Add to create a Service Account. Create a username, password, and associated email address. Be sure to save Username and Password for later use in SecurEnds Application. Common usernames are: SecurEndsServiceAccount, SecurEndsConnector, SecurEnds
Next, select the Web Service Permissions:
Select "View" box next to permissions:
Employee Person
Employee Contacts
Employee Employment Information
Employee Export
Personnel Integration
Click "Save" when finished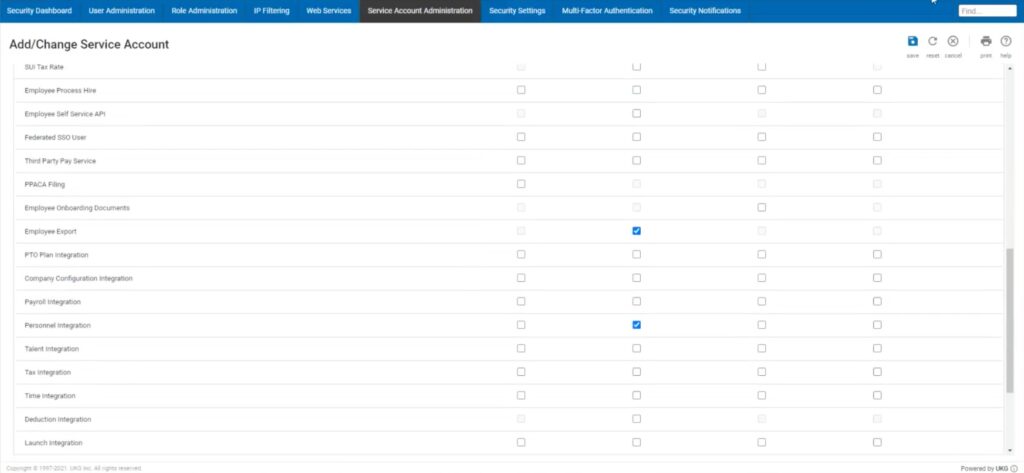 Now go back to the Service Account Administration screen. You will see the newly created Service Account along with the Customer API Key. We will need this key.