Campaign Owner functionality to all newly created campaigns is an optional feature to assign an owner of a campaign. This new assignment gives the users selected Admin level permissions to the campaign to review assigned reviewers and make updates.
Steps to assign a campaign owner:
Step 1: Once the campaign is being created, navigate to the Assign Campaign owner option.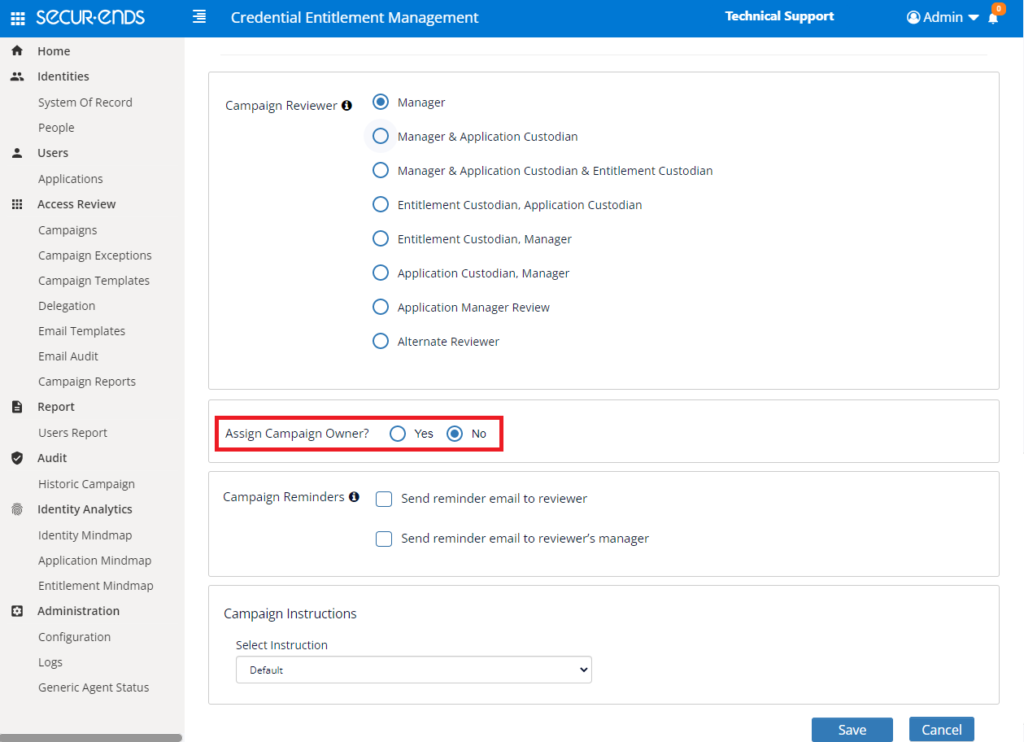 Click on "Yes", to select the user(s) you would like to assign the campaign ownership to.
(Note: You can assign 5 additional users as the campaign owner)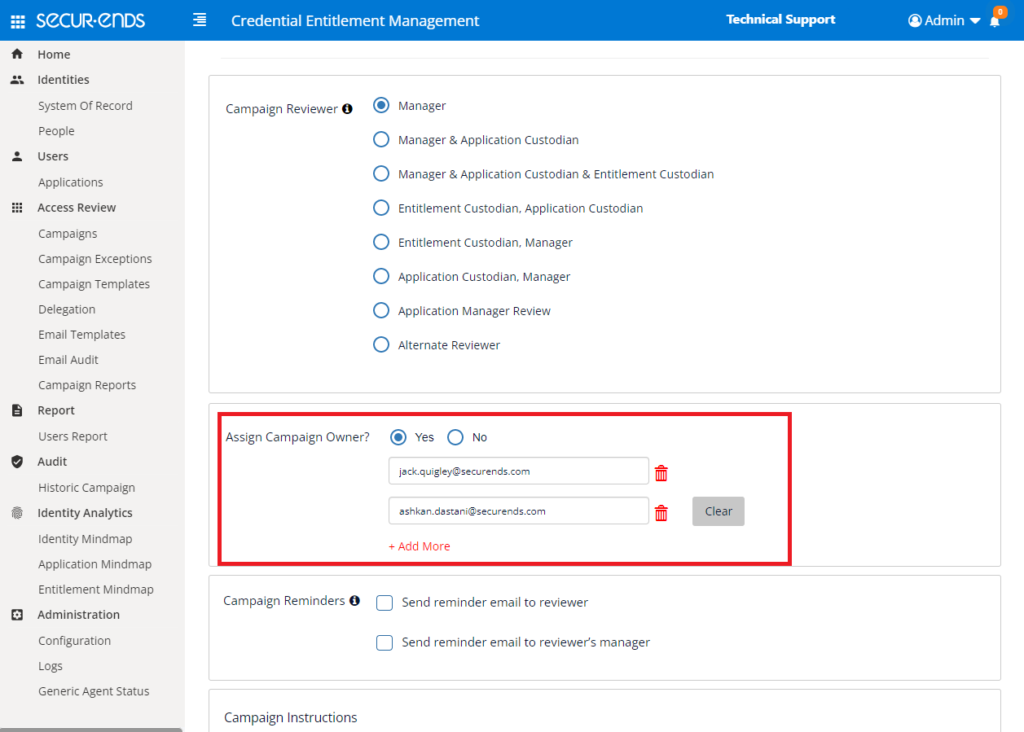 Note: Once the campaign is launched, the assigned campaign owner will receive an email stating they are given the ownership of the campaign.