Applications
Added the ability to bulk restore purged, deleted and excluded credentials
Select "Bulk Restore" in Application action dropdown. Select to restore excluded, deleted and/or purged records and download the file. Change Access Status in the file and upload the file to restore the purged, deleted or excluded credentials.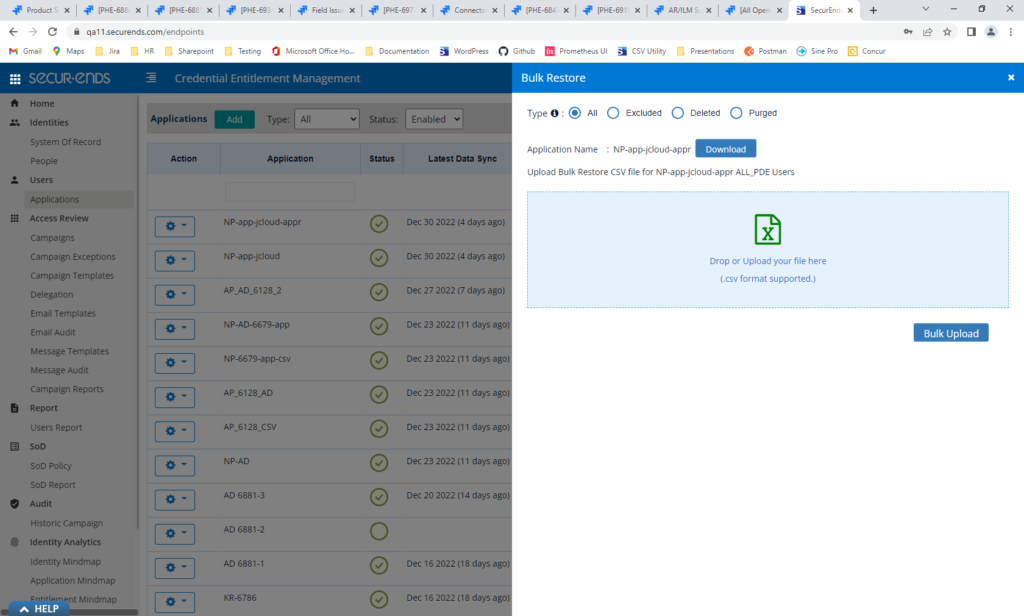 Added actions to the Application Audit Trail
When the ticketing system is updated, the action is added to the audit trail.
When an entitlement custodian is updated, the action is added to the audit trail.
Select "View Audit Trail" in action dropdown for the application.
Added Last Status Changed Date to the Credentials page and Entitlement page. Changed Effective Date to Login Created Date on the Credentials page.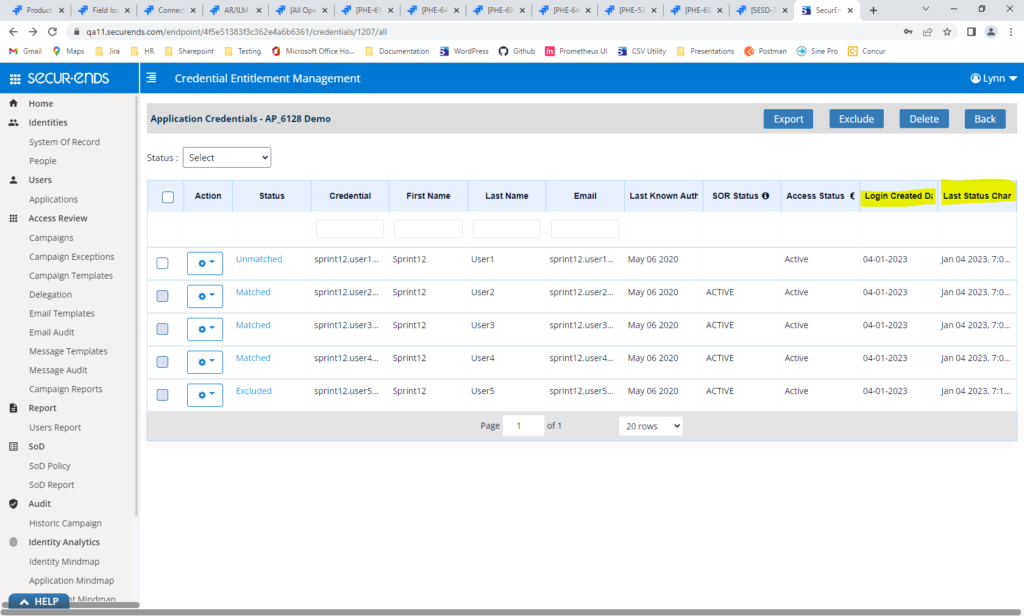 Last Status Changed Date is included in the Credential and Entitlement exports.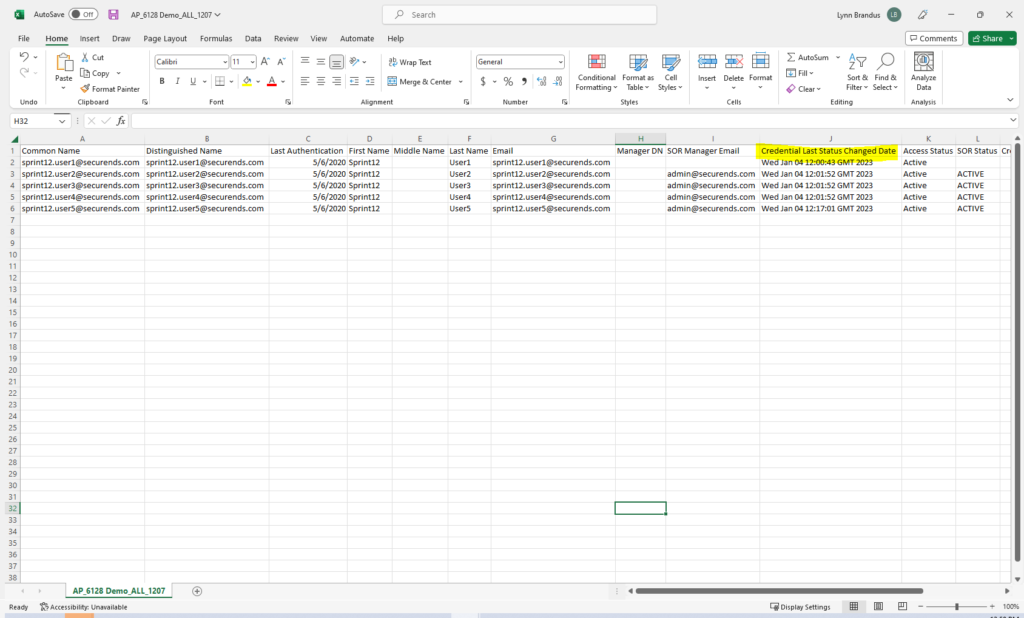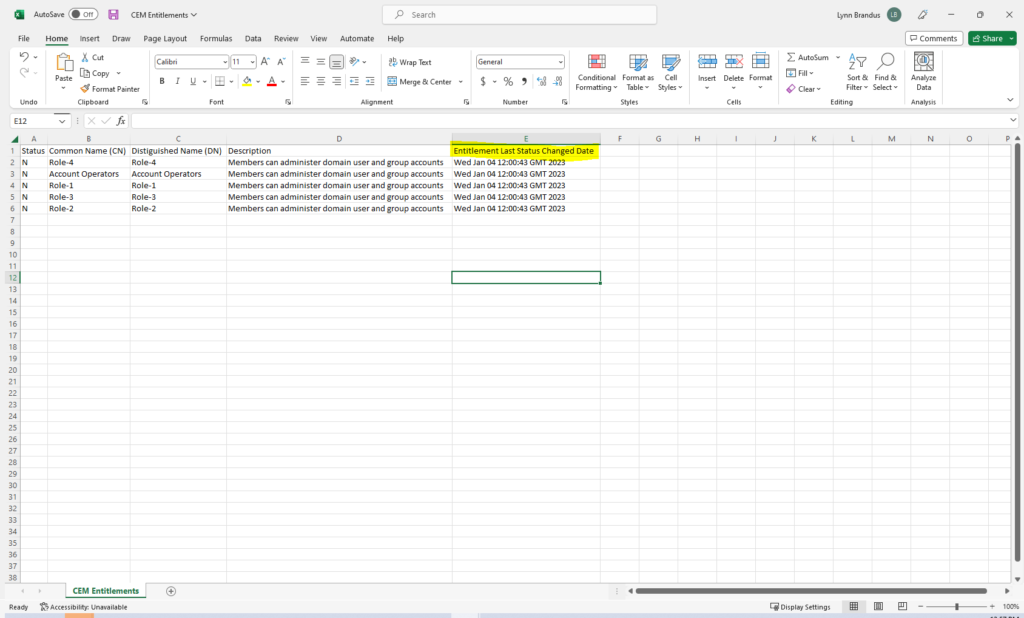 Identity Mindmap
Added the ability to terminate a user from applications on the Identity Mindmap
TERMINATION_MINDMAP should be set to true on Configuration Default UI Configuration page to enable this feature. When an application is created, ticketing system is required when creating the application. On the Identity Mindmap page, enter username. Select Terminate button and Save.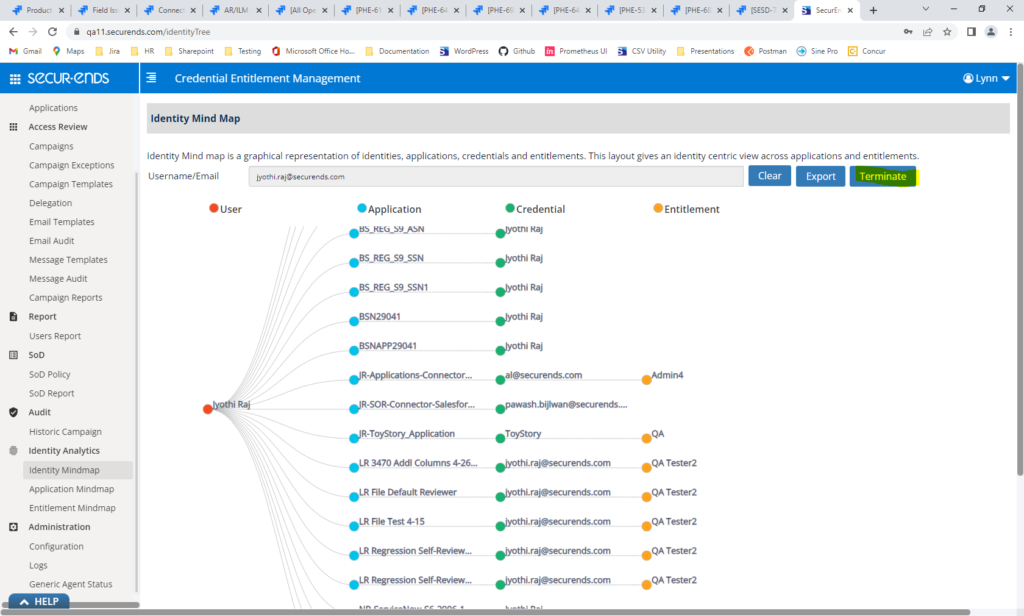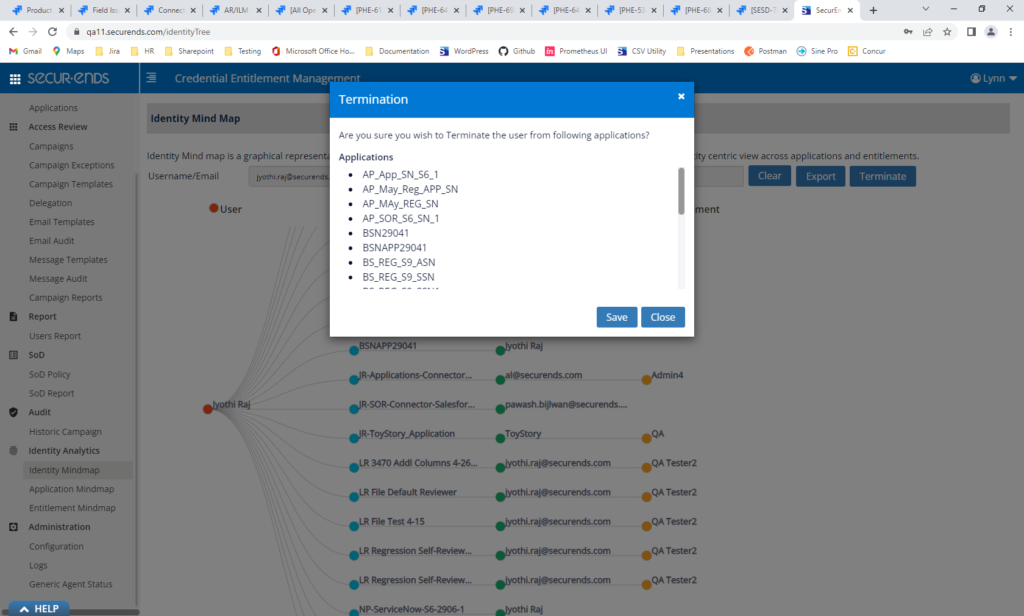 Campaigns
Redesigned the Election Notes and Business Justification window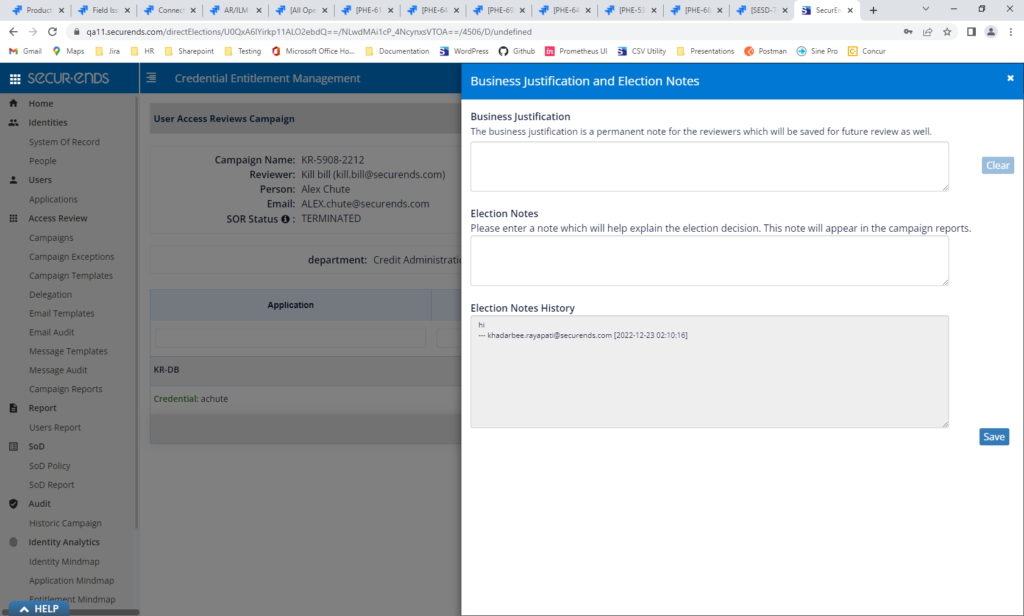 Updated scripts to restore data due to Static Campaign changes
SOR Details have been restored for open and closed campaigns.
Custom entitlement descriptions at application level have been restored on campaign creation.
Added updates and delete of Termination Date to Campaign Audit Trail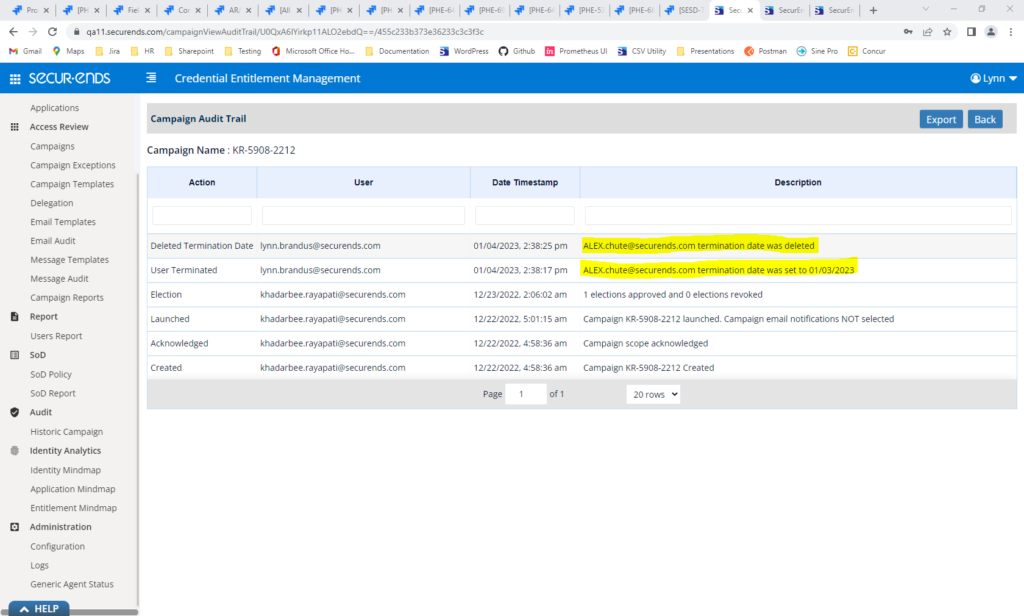 Support
Support link will now route to the Service Desk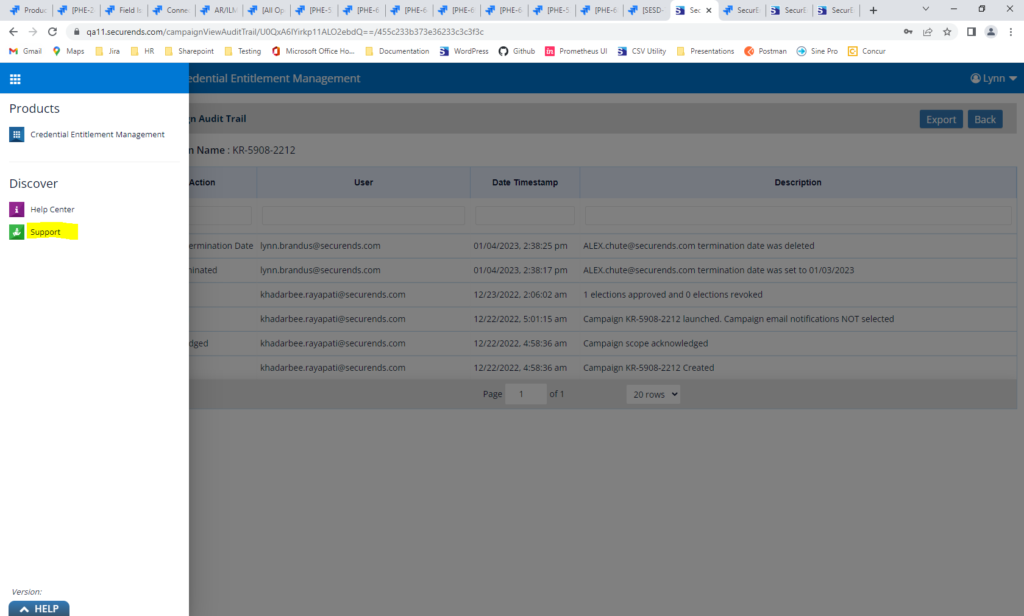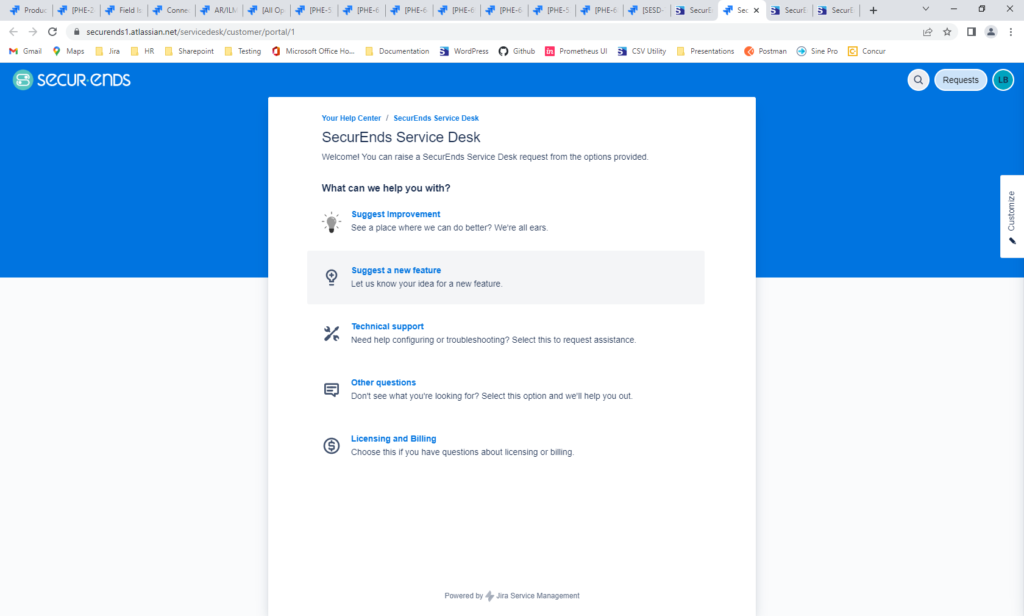 People
Added the ability to export a list of users that do not have a manager assigned
On the People page, select "Not Assigned" in Manager dropdown to filter. Then click Export button.