User Guide
Added an On-Screen User Guide
Added a configurable user guide within the application to provide additional guidance. The guide may be accessed by clicking "Help" on each page. Help can be configured to display on the right side of the page or the bottom of the page.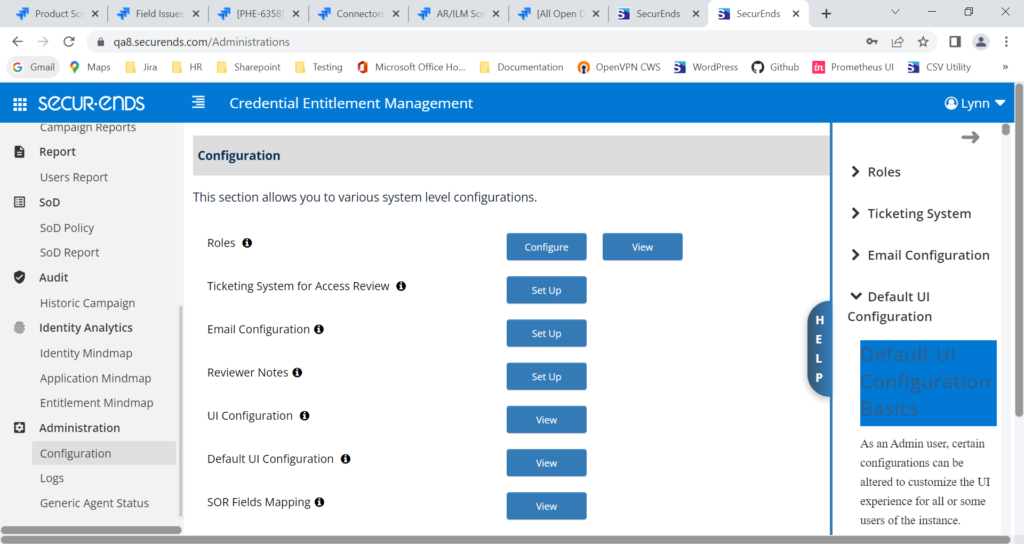 Campaigns
Added an Active Directory Entitlement Custodian Campaign
When only Active Directory applications are selected to review, we now have the option to select an AD Entitlement Custodian campaign. This campaign will review users or first level of nested entitlements or both. The campaign is available by selecting a campaign template that includes only AD applications.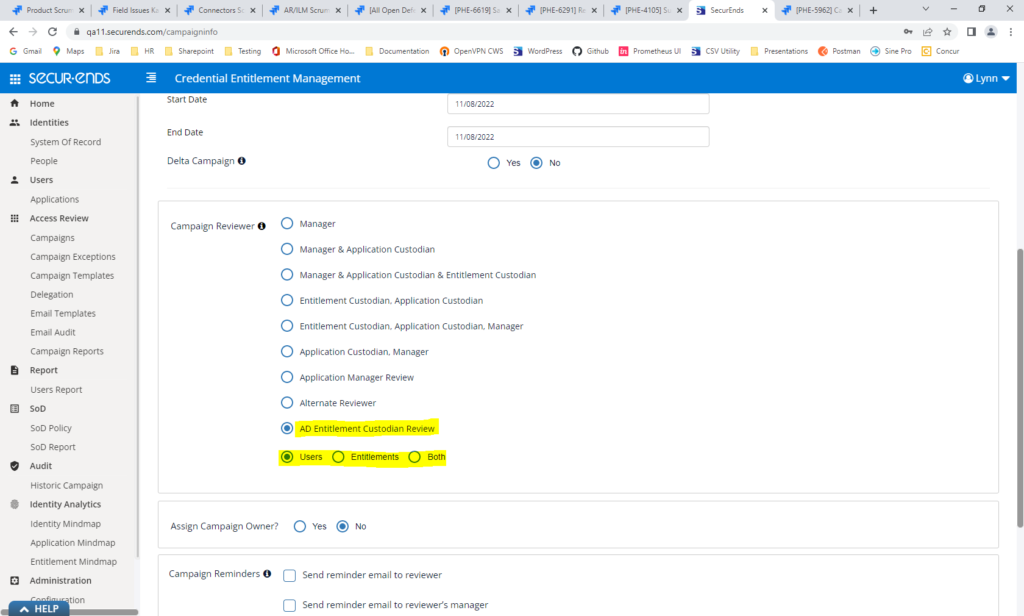 Added additional identity attributes to review pages
We now display all identity attributes when hovering over a credential on the campaign review pages. This feature is configurable.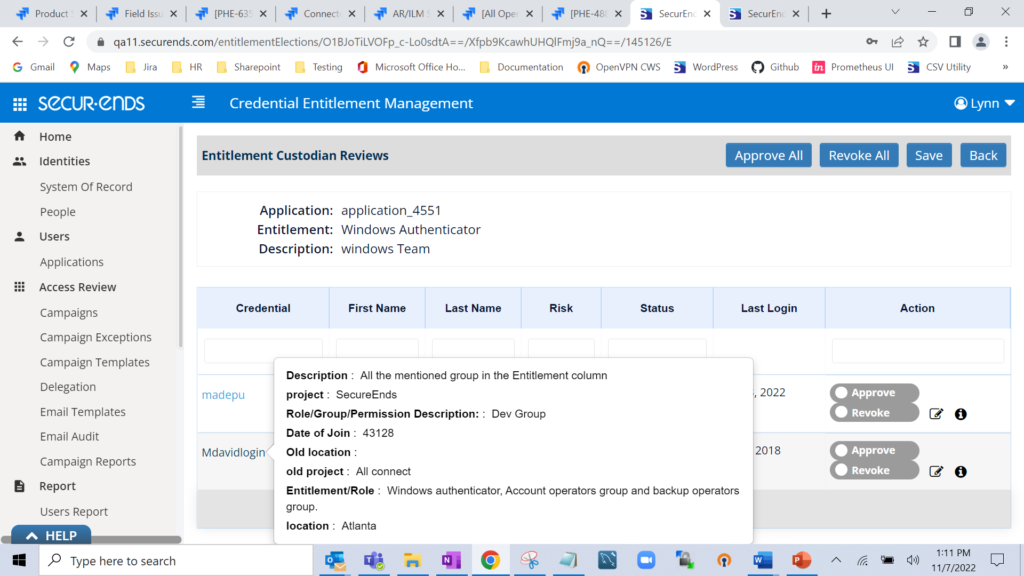 Added the ability to enable or disable campaigns
Administrators are now able to enable or disable campaigns in the Action dropdown. Campaigns may be disabled when they are in ready or closed state. All campaigns that are disabled may be enabled. The campaigns may be filtered by enabled or disabled status.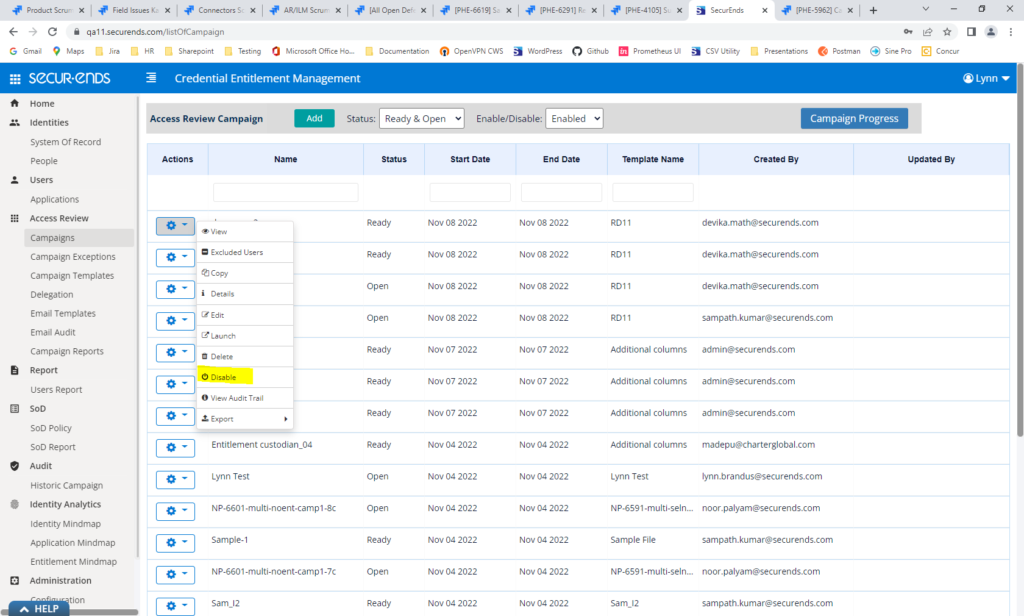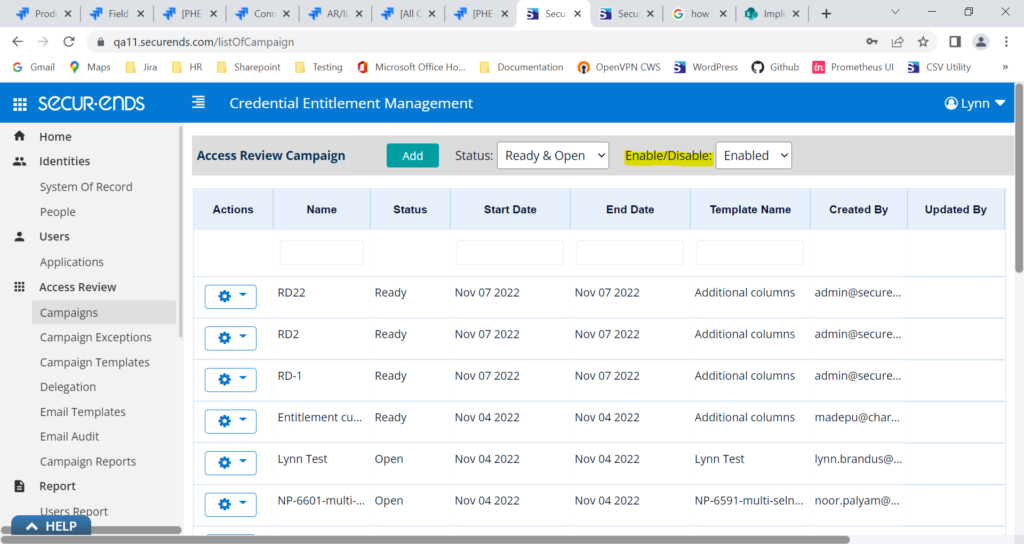 Added Campaign Acknowledgement to the Campaign Audit Trail
When a campaign is created and the campaign scope is acknowledged, this acknowledgement is added to the campaign audit trail.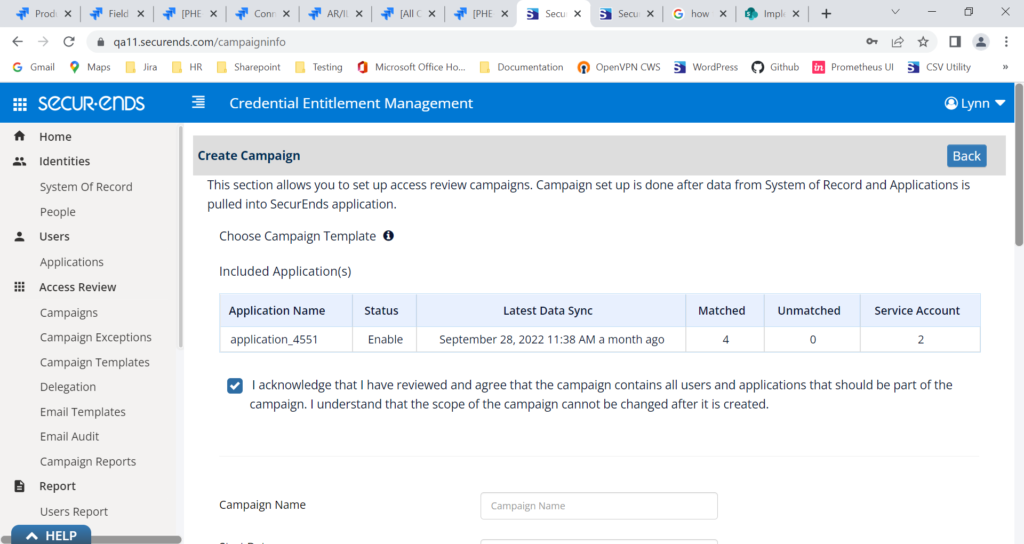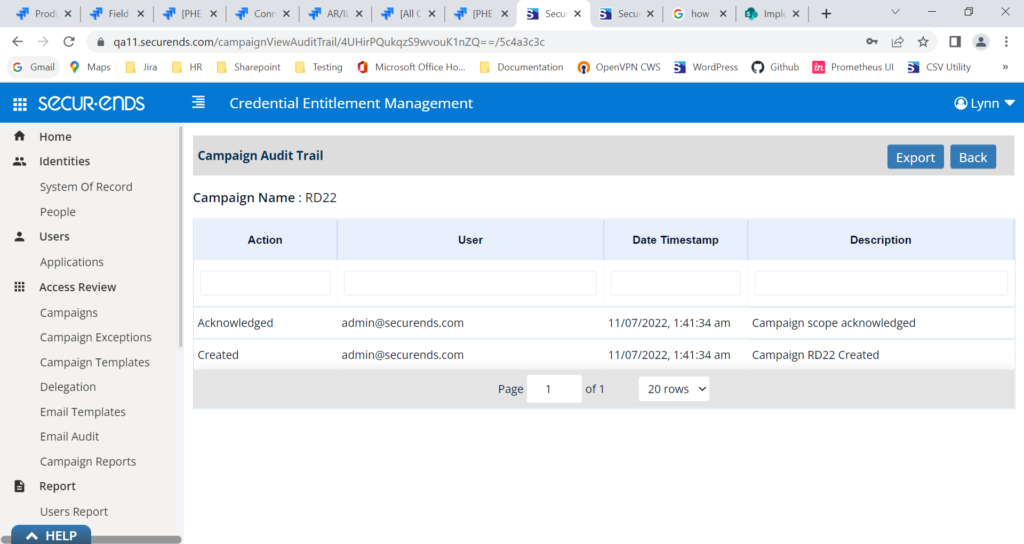 Added the ability to export Campaign Reviewers
Added the ability to export the list of reviewers in the Action dropdown of each campaign. The reviewer list is exported to a csv file. The file displays each reviewer with the total number of reviews to complete and the number of reviews remaining to complete.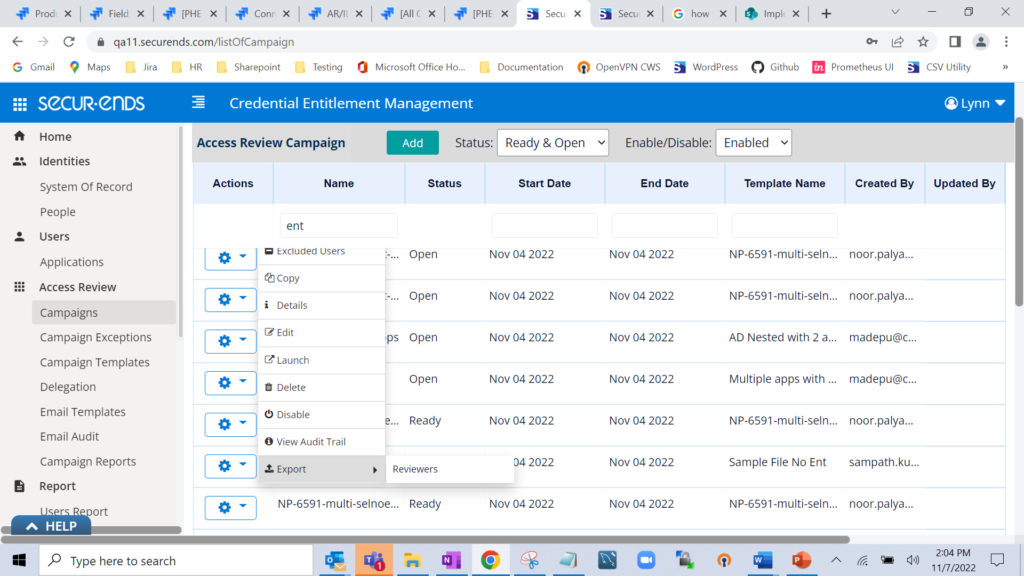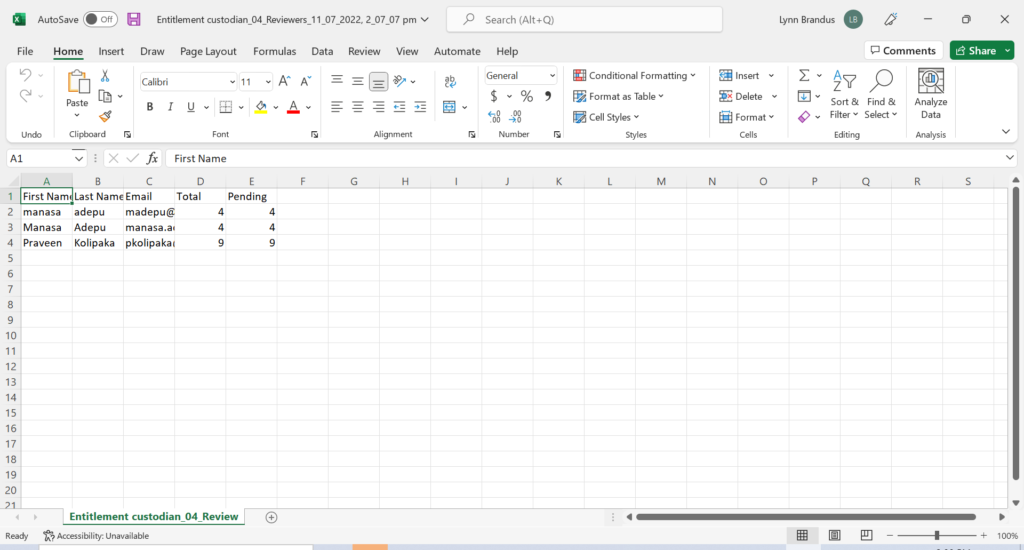 Ticketing
Added the ability to send tickets via Trackit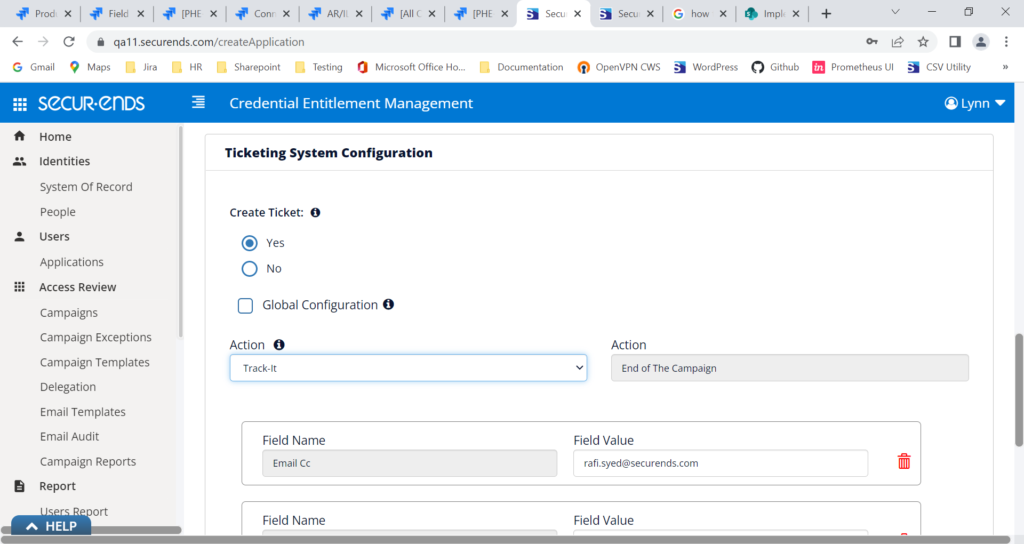 Added the ability to send to Assignee Groups or Assignee Emails for TeamDynamix ticketing
TeamDynamix tickets can be sent to assignee groups or assignee emails. Assignee groups and assignee emails may be set up under Configurations – Manage Assignee Details.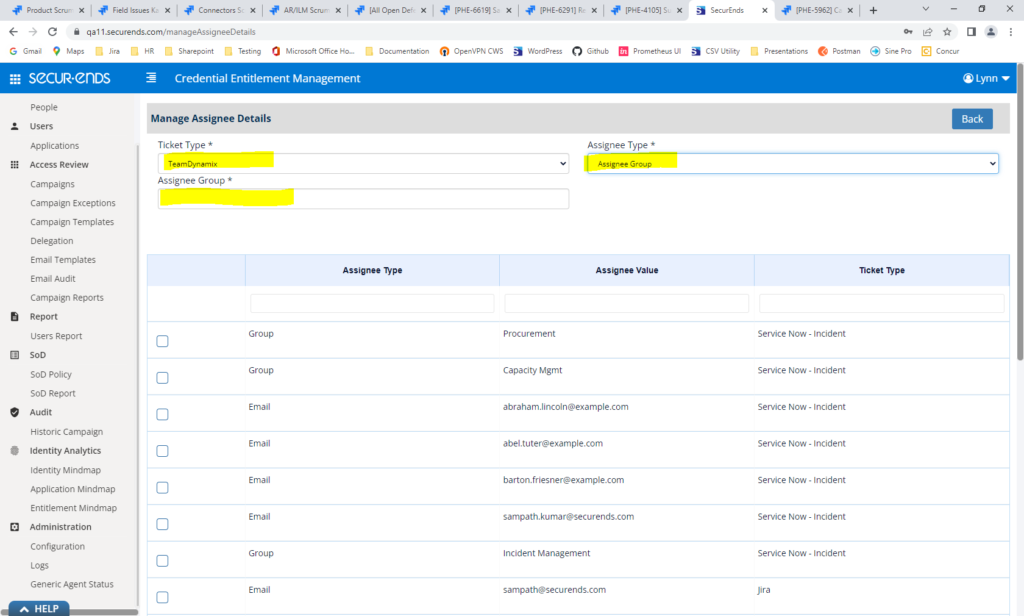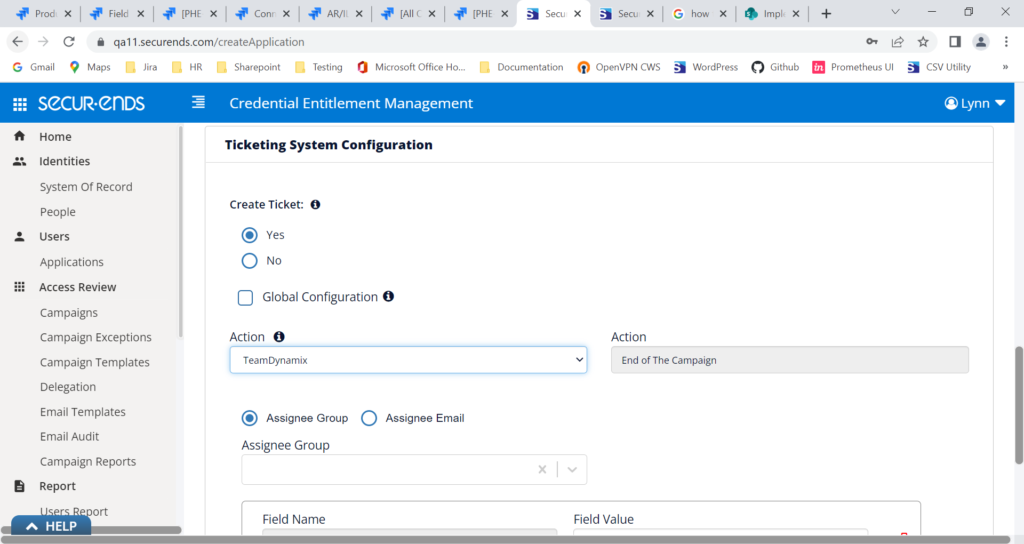 Added notifications for ticket failures
When a ticket is created for any ticketing system, the status of the ticket (success or failure) is logged on the Administration Log page for Ticketing. Clicking on "View" will show the error.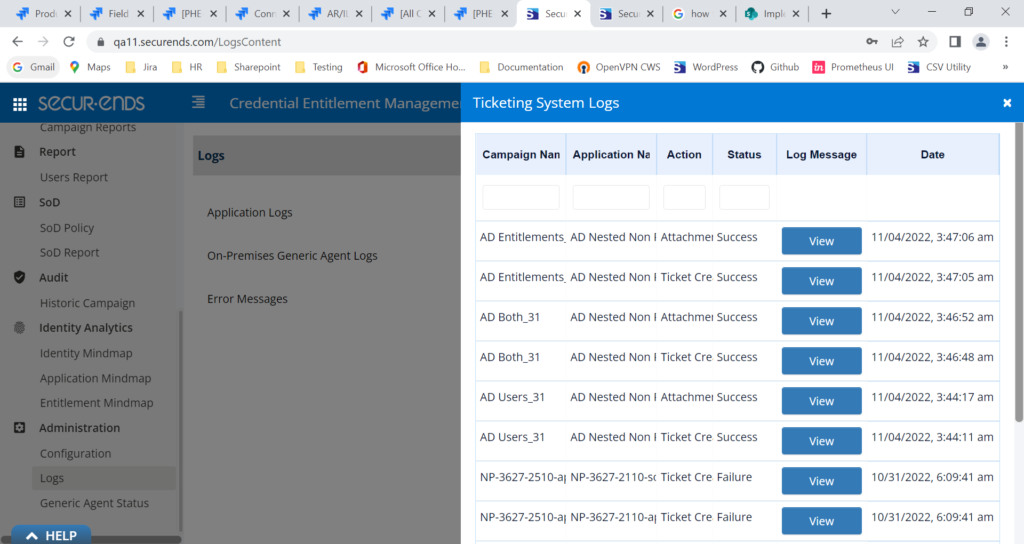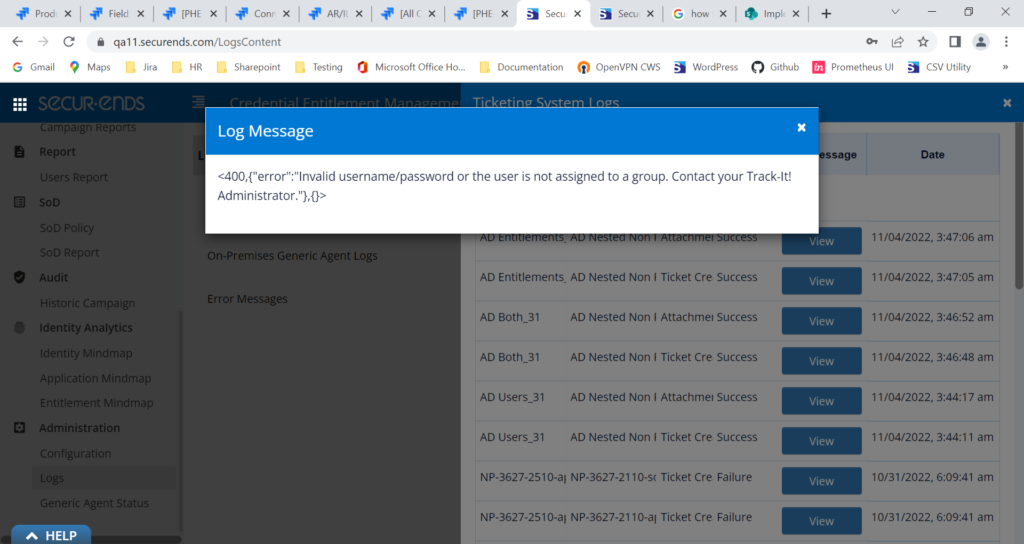 Applications
Added an application audit trail
For each action on an application, the user that performed the action, date/timestamp and description of the action are logged. The actions logged are Create, Sync, Update, Import, Credentials Assigned, Credentials Excluded, Credentials Deleted, Credentials Bulk Assign, Credentials Bulk Exclude, Credentials Bulk Restore, Status Change and Delete.