If you are set up as a Reviewer, you should have received a Launch Campaign Email.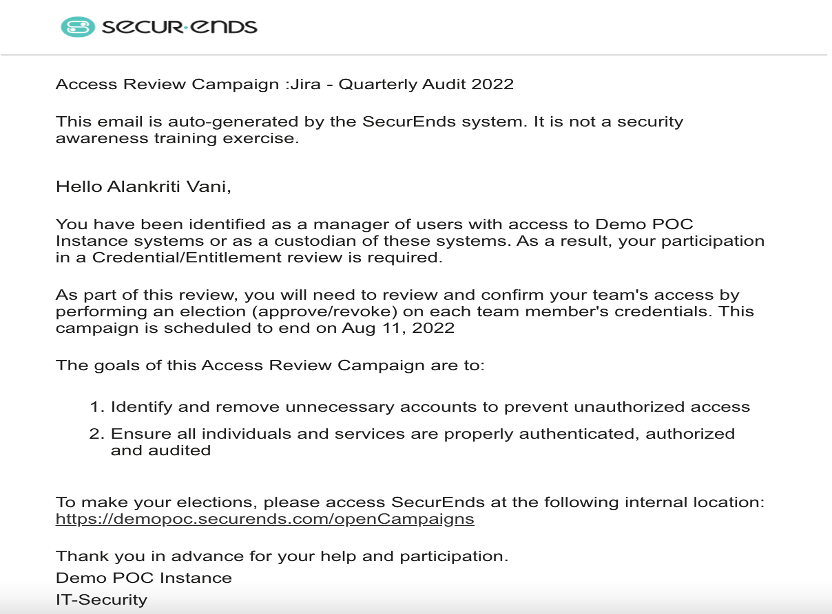 For login to SecurEnds, click the link in the email sent or go to your instance of SecurEnds at https://domain.securends.com/
NOTE: If Single Sign-on is enabled, Reviewer will land directly into the SecurEnds instance when they click on the link to login.
For non-SSO users, follow the steps to login as New User.
You will be taken to the SecurEnds dashboard, as below:

Click Open Campaigns.
You will be assigned ONE or MULTIPLE campaigns to review. To begin the campaign, click Begin Review.

Follow the steps of Conducting Access Reviews to perform reviews.