About Us
Identity drives compliance and security.
---
At SecurEnds, we make Identity Management easy.

Organizations have been using Identity Governance and Administration (IGA) products for decades with the goal to automate audits, secure identities & data, and gain operational efficiency. These solutions have been complex and on-premises applications that take an army of specialized people to deploy and manage. Consequently, many organizations fail to achieve user access reviews or access certifications let alone accomplish the goal of identity management – provisioning / deprovisioning.
SecurEnds' goal is to address the leading pinpoints countless organizations encounter with traditional products.
Goal # 1: Address the pain points of manual reviews upfront. Most organizations are doing quarterly and annual access reviews for compliance. Manual reviews include getting system of record data from multiple sources, splitting the data by each reviewer, the reviewer then going through the spreadsheet to revoke/approve entitlements, and then finally someone must put all the spreadsheets back together and put tickets in for the applications where the access should be removed.
Goal #2: Simplify discovery of entitlement creep and orphaned accounts for all user types across today's hybrid IT. Over the years organizations have experienced an enormous amount of identity sprawl. Think different user types (employees, vendors, contractors) emanating from multiple system of records. Enterprise applications sprawling on-premises to cloud to SaaS. Traditional systems are not built for today's identity sprawl and at best able to solve this in silos. "who has access to what".
Customer Obsession
We put customer at the center of everything we create. We go above and beyond for our customers
Thoughtful Innovation
Complexity kills. Less is more. We fight back and focus on creating simple yet impactful product.
Bias Towards Action
Perfect is the enemy of good. We work with a sense of urgency. We make incremental improvements.
Autonomy & Attitude
We're a team of doers and self-starters. Everyone has the power to make our company better.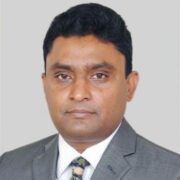 SecurEnds was created under the leadership of Tippu Gagguturu. In his 25 plus years in technology, he found the identity management market besieged with on-premise software's that required an army of "certified" engineers to implement and operate.  Tippu figured it was time to build a new product that can be used by 99 % of the companies. Instead of building an full featured IGA product right away, he started with solving simple pain points like "who has access to what resource" and "do the terminated users still have access".  Today, SecurEnds has reinvented the way many companies meet their compliance needs to SOX, HIPAA etc.
Hundreds of companies have achieved compliance and improved security posture by using SecurEnds