Integrate SecurEnds with Workday Lifecycle Management and Access Certification
Workday provides an innovative SaaS platform for managing modern workforce. Many traditional companies with Workday continue to have a hybrid IT eco system with custom applications and cloud applications. These companies may be using manual provisioning and deprovisioning upon completion of an access review or role change or departure from the organization. The IT and Security department in these companies are looking for ways to achieve the perfect balance between compliance, security and productivity for provisioning, access reviews and deprovisioning.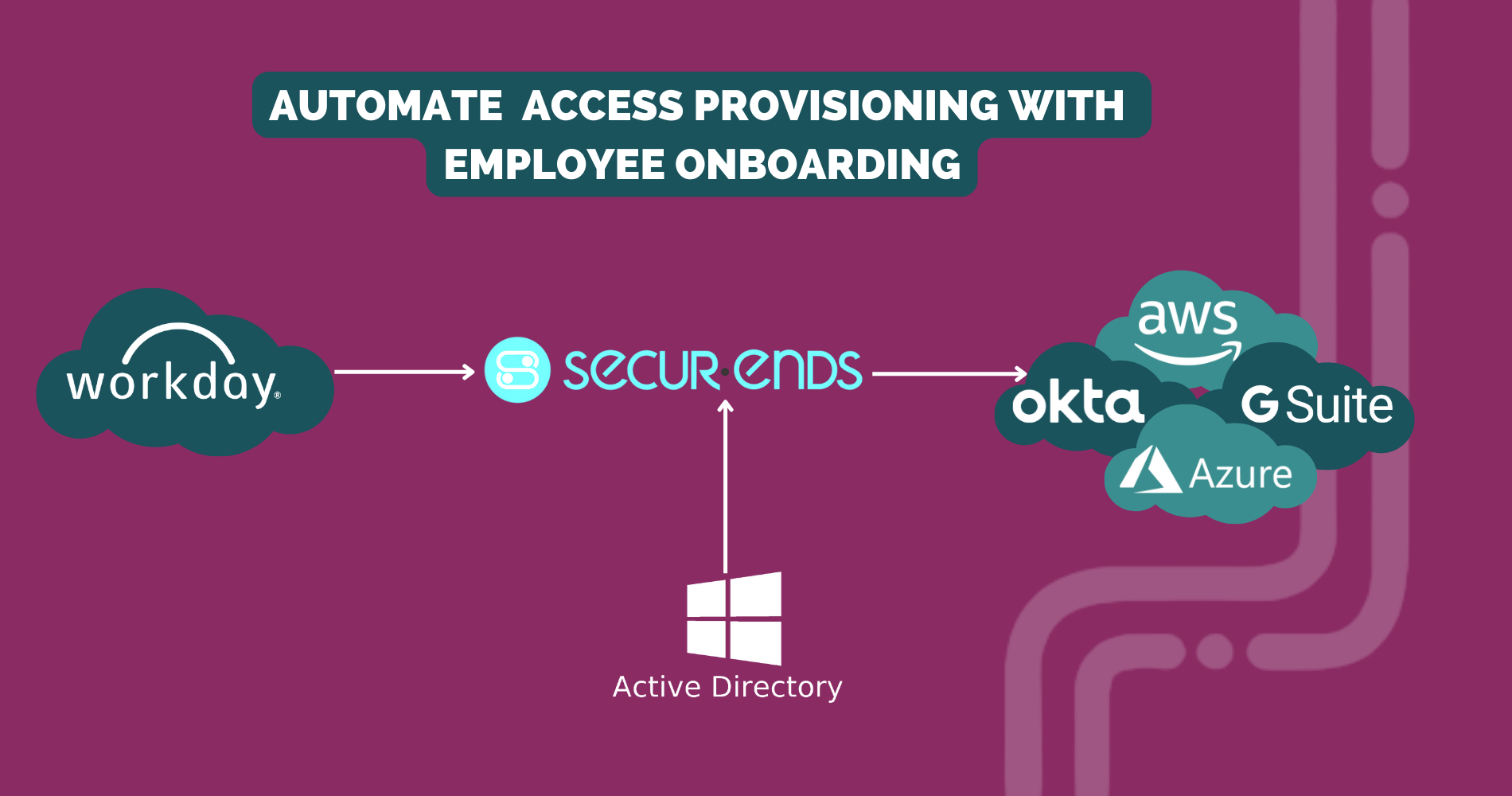 SecurEnds IGA integrates with Workday to create best of breed onboarding and compliance solution:
Create an identity repository that acts as a single source of truth for all employees managed in Workday.
Provision employees in downstream systems such as Active Directory, AWS, custom applications
Deprovision users in different systems upon role change, access review and departure
SecurEnds — Workday integration eliminates the manual and risky ways employees are on board between HR department and IT.
Another value that SecurEnds brings to the Workday environment is its ability to orchestrate Access Certifications and periodic User Access Reviews for SOX, FISMA, HIPAA compliance. These controls ensure integrity of data and associated access operations. Access Controls are necessary to ensure only authorized users can obtain access to an organization's information and systems. Access Certification seeks to confirm that an organization has adequate controls to restrict access to systems and data at a more detailed level.