Eliminate Cross Application SOD violations
How do you maintain SoD policies?
How do you detect SoD policy violations?
What controls are in place?
Have you attempted cross-application SoD?
Meet your compliance needs with SecurEnds SoD Module
Critical applications with complex birthright entitlement present SoD risks that can lead to compliance and audit findings .
Segregation of Duties In SecurEnds
Whether it's an internal or external audit, SecurEnds software allows administrators to generate reports to provide specific information about Segregation of Duties within the company.
Set Up SoD Query.
Using natural language, administrators can set up SoD query. Here's a configuration set up for Oracle ERP. In this particular case SoD violation between Accounts Receivable and Accounts Payable is being checked.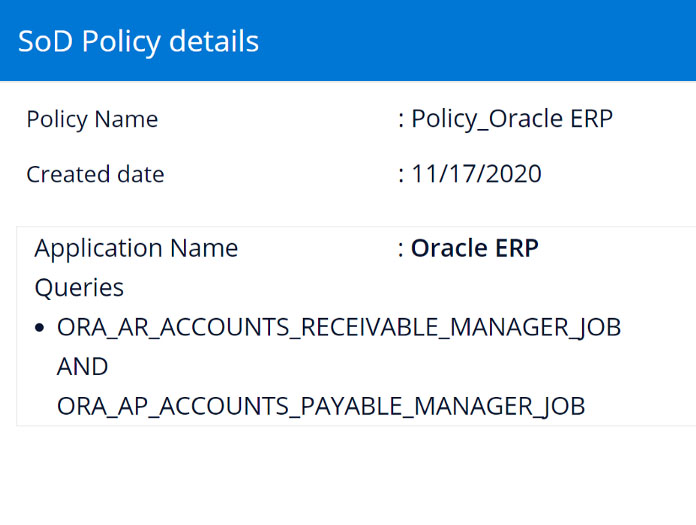 User Access Review:
Once administrator has created the SoD, a review of the said policy violations is undertaken. Default roles in enterprise applications present inherent risks because the "birthright" role configurations are not well-designed to prevent segregation of duty violations. Here's a sample view of how user access reviews for SoD will look like.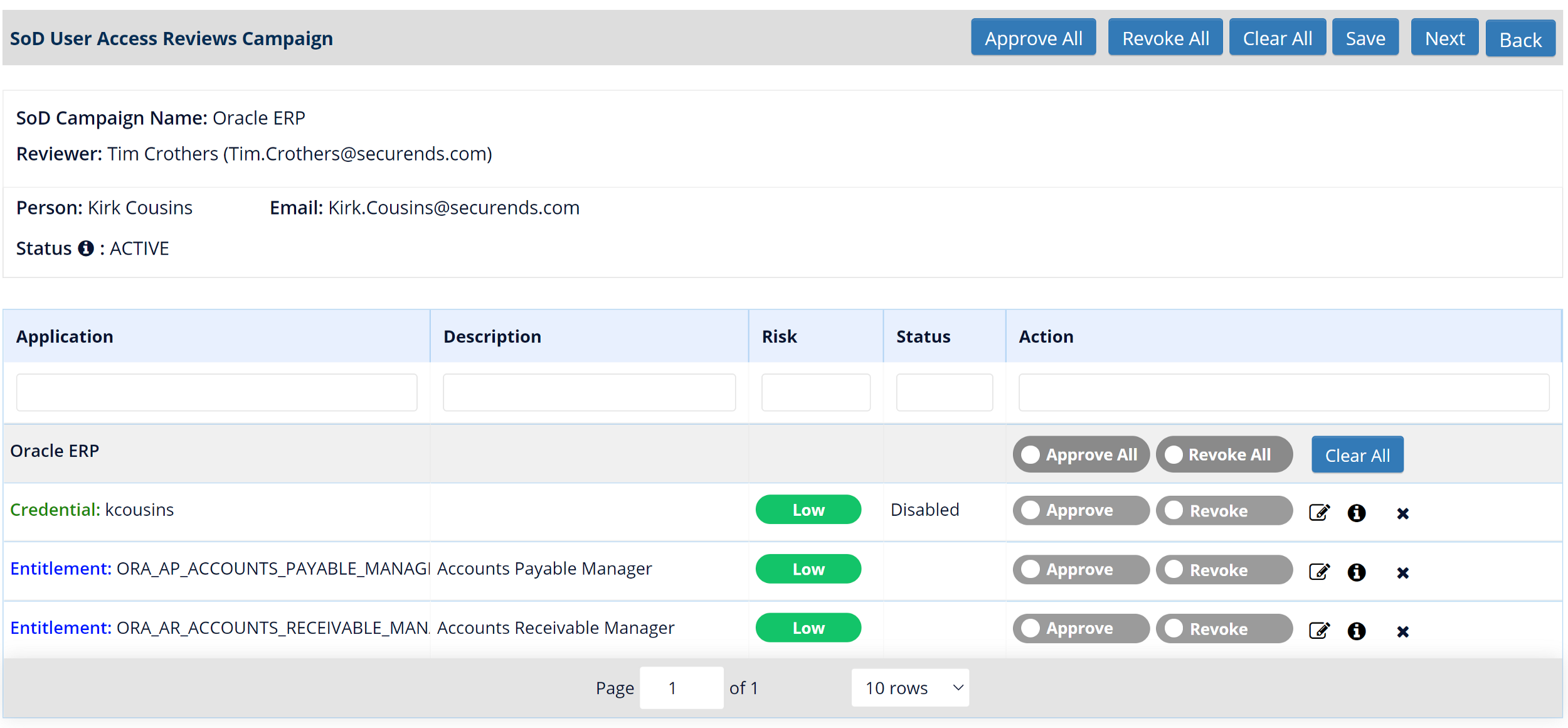 SoD Report:
SecurEnds produces call to action SoD scorecard. The scorecard provides the "big-picture" on "big-data" view for system admins and application owners for remediation planning. This report will list users who are known to be in violation but have documented exceptions, and it provides important evidence for you to give to your auditor. The final step is to create corrective actions to remediate the SoD violations.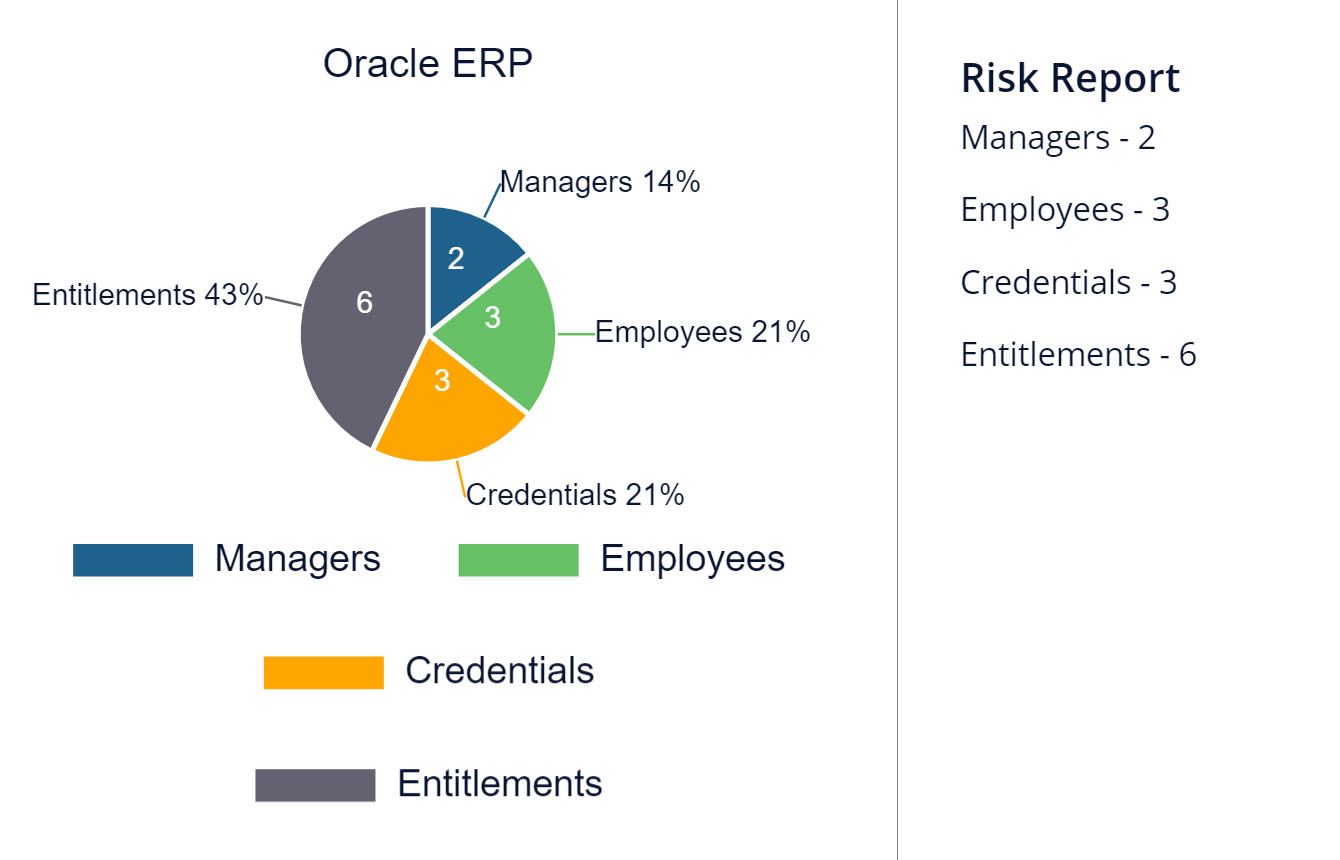 Learn how SecurEnds works.
Fill out the form below to get started.