There are 2 SilverLake Menu reports which can be ingested as part of this connector.
The core report is the Information Security – User ID Profile Setting report (IS9143P).
The second report is optional. It is the Security Officers Access report (IS9141P).
Steps
Click on Information Security parameters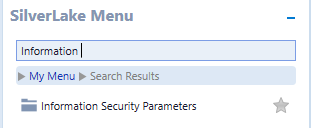 2. Click on User Profile and User Security

3. Security Reports -> Select Y – Yes from dropdown

4. Select OK
5. Option IS9143P (User ID Profile Settings)
6. Select Print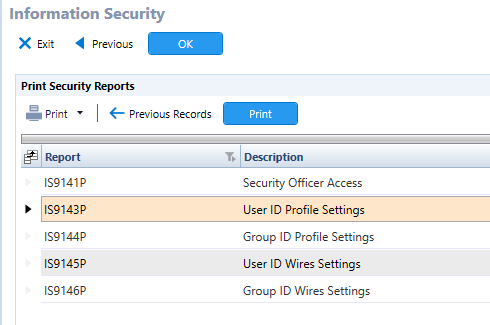 7. Work spooled files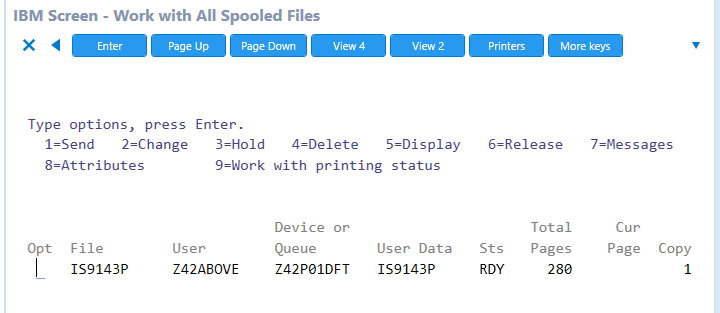 8. Open IBM Access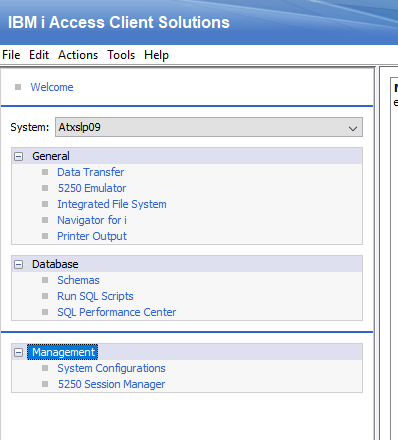 9. Highlight item and click on Actions –> Download

10. Uncheck "Use PDF format if available". Saved report will then be downloaded as a text format. Please ensure the txt file is saved with UTF-8 encoding.