When you sync an application, SecurEnds attempts to match the credentials from the application data to an identity in the People data (coming from your SOR). Matching happens either by first and last name, email address or employee ID. Once the application sync completes, you will have matched credentials and you may have some unmatched credentials.
Go to an application, select the Unmatched number for the application. Then for each unmatched user, you can go to the action gear icon and select Match or Assign.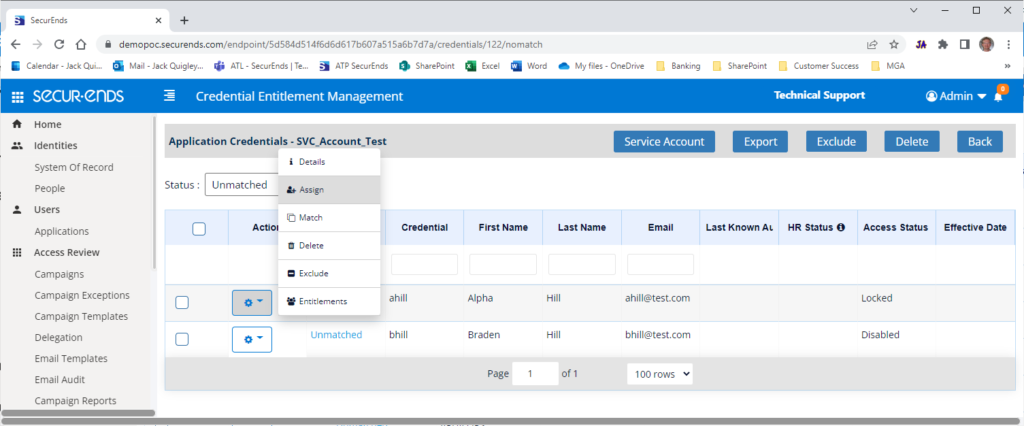 Use the Match option when you need SecurEnds to help find possible matches for you to choose from. You will need the credential to also have a name or email address for the Fuzzy Match logic to return options.
Use Assign option when you know the name or email address of what the unmatched user should be assign to.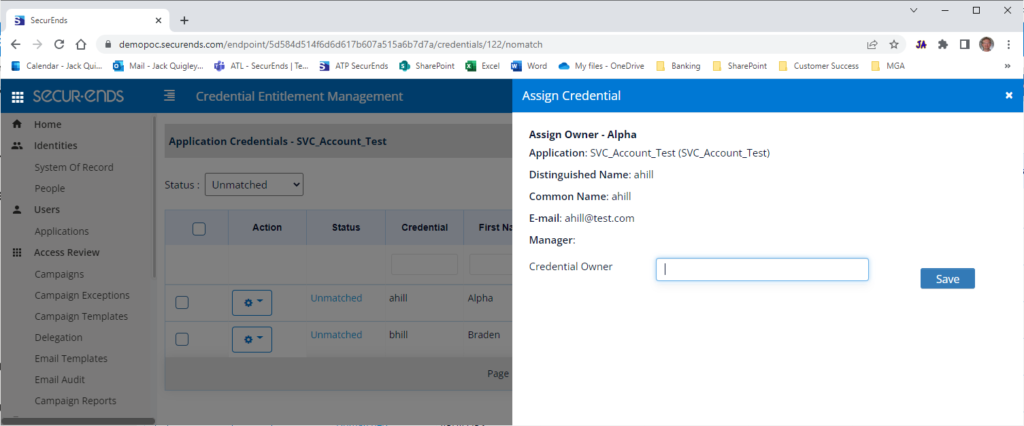 In some cases, you could have many unmatched credentials, so assigning to an identity in the People data for each credential, one at a time, can be time consuming. A Bulk Assign option, is available for each application, allows you to assign any number of Unmatched credentials to an email address of your choice. This email address must exist in the People data.
Bulk Assign action
From the Users->Application view, select the Action Gear icon next to the application you want to bulk assign service accounts
Use the option More->Bulk Assign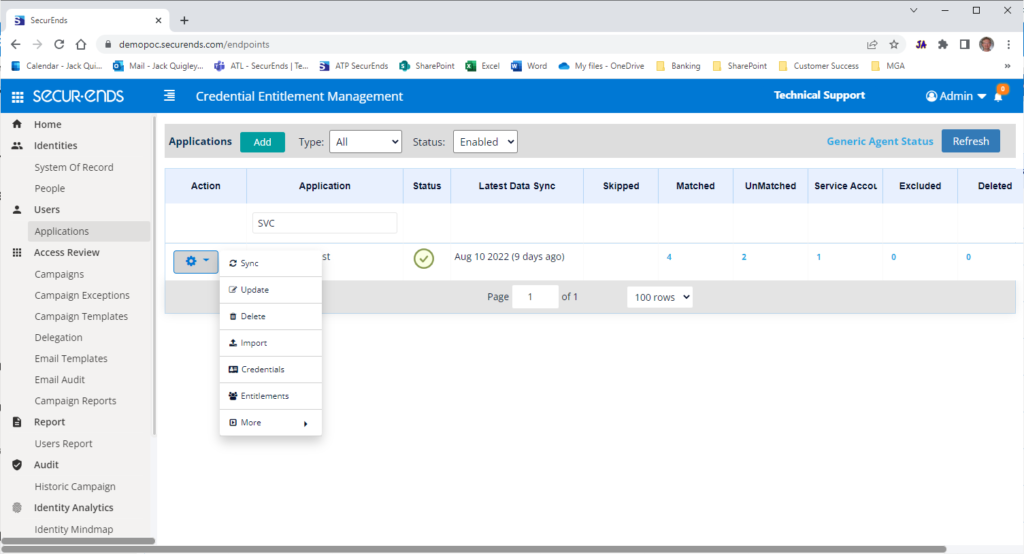 Select the Unmatched radio button and Download a CSV file of the list of unmatched accounts for the application.

In the downloaded file, there is only one column you will need to focus on for assigning, column H which is labeled IAM

Add the email address of the identity you want the unmatched credential to be assigned to.
Save the file
Note: You do not have to do all records in the CSV. Simply leave the records as they are or remove if you are unsure.

Navigate back to the Bulk Assign window from step 1 above and either drag your newly saved file to the blue container in step 2 above or click on the blue container and select your newly created file from the file explorer window.
Select Bulk Upload to move the unmatched credentials to the Matched category.