Here's how to log in as a New User for the first time:
Navigate to your instance of SecurEnds.
Select New User below the Login button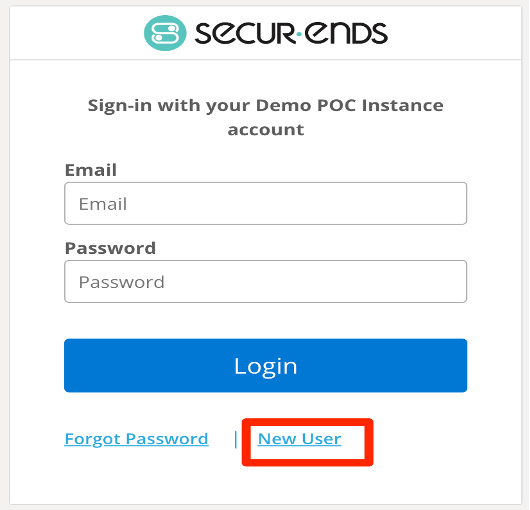 Enter your @domain.com email address and select Submit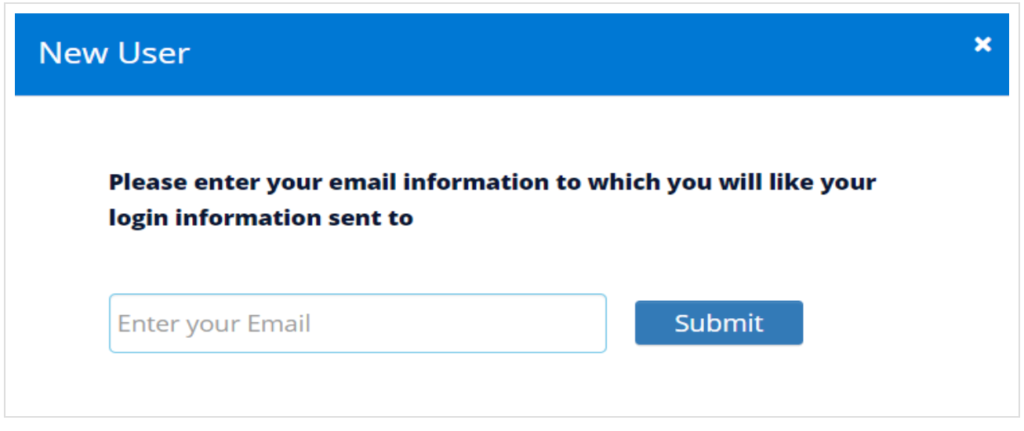 Receive the reset password email as shown below and select Reset Password to be redirected back to SecurEnds to update your password.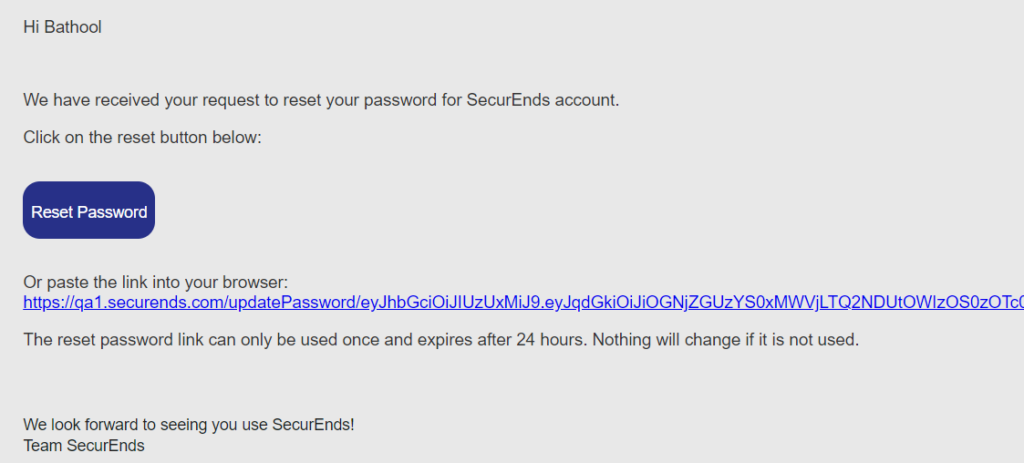 Update your Password by

Providing a New Password
Confirming the password by providing the same password in the Re-enter New Password field
Please note that the password must contain the following:

Minimum of 8 characters long

Contain one lowercase character
Contain one uppercase character
Contain one number, symbol, or whitespace character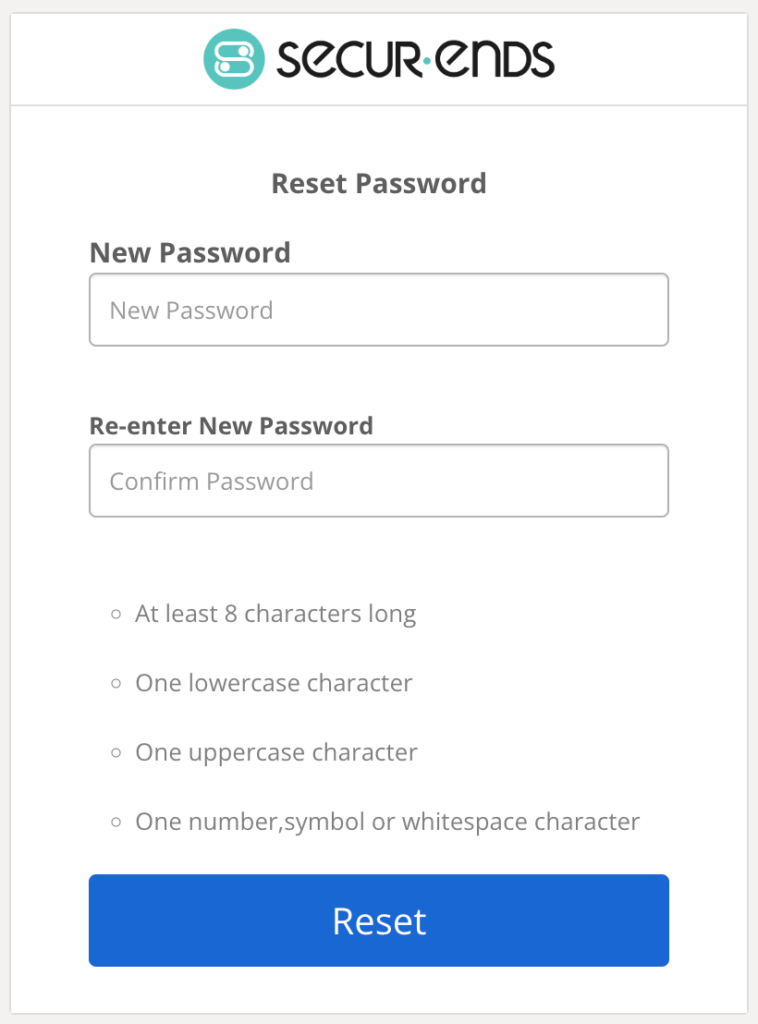 You will be taken to the SecurEnds Landing Page.