Instructions below will walk you through email notification setup within SecurEnds.
Navigate to Configuration under Administration on the left-hand side menu.

Configuration window will appear. Select Set Up for Email.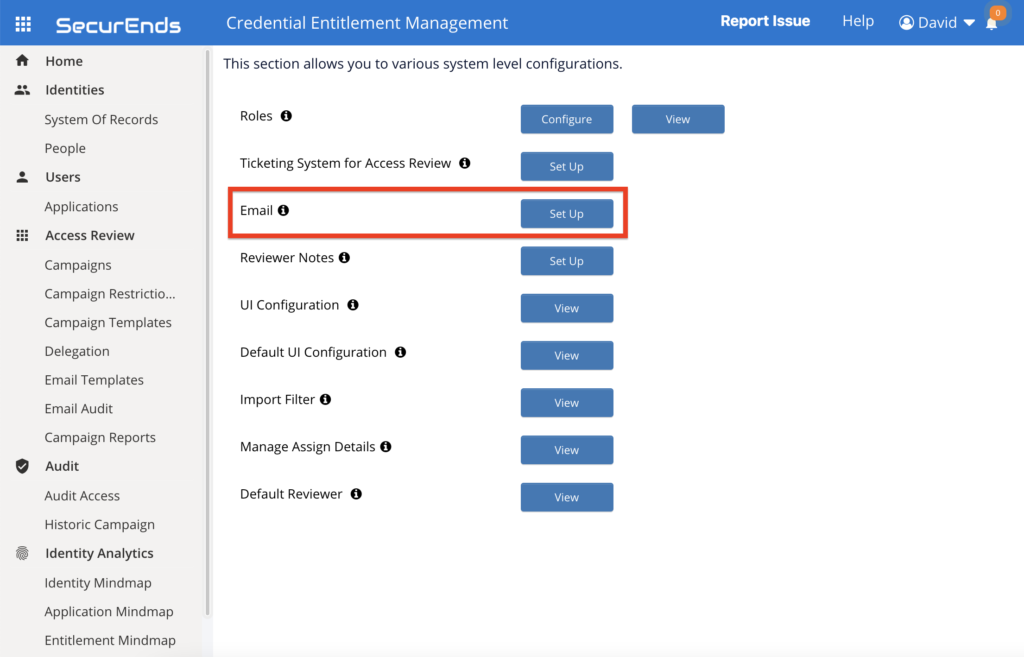 By default, the SecurEnds tool utilizes a SecurEnds mail server and email attributes that come preconfigured within an instance, this includes an account and additional details. Customers are able to utilize this configuration page to route mail via alternative methods. Once done configuring these fields, Click Save.