AD Upgrades
Display AD Employee Title and Department on the People page.
When configuring AD SOR, add title and department to additional columns.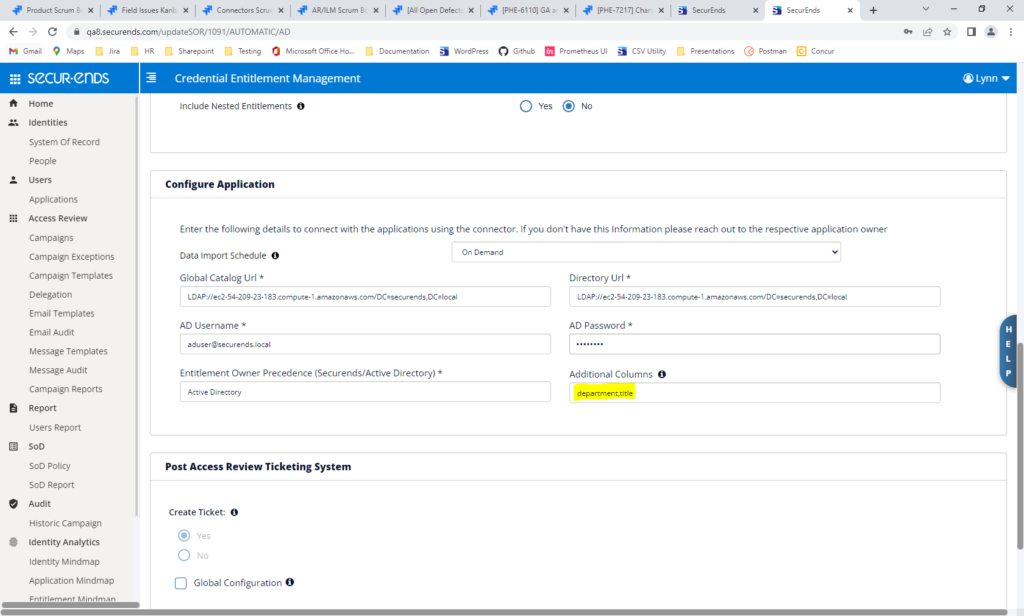 The additional columns then display on the People page.
Display AD Login Created Date on Application Credentials page.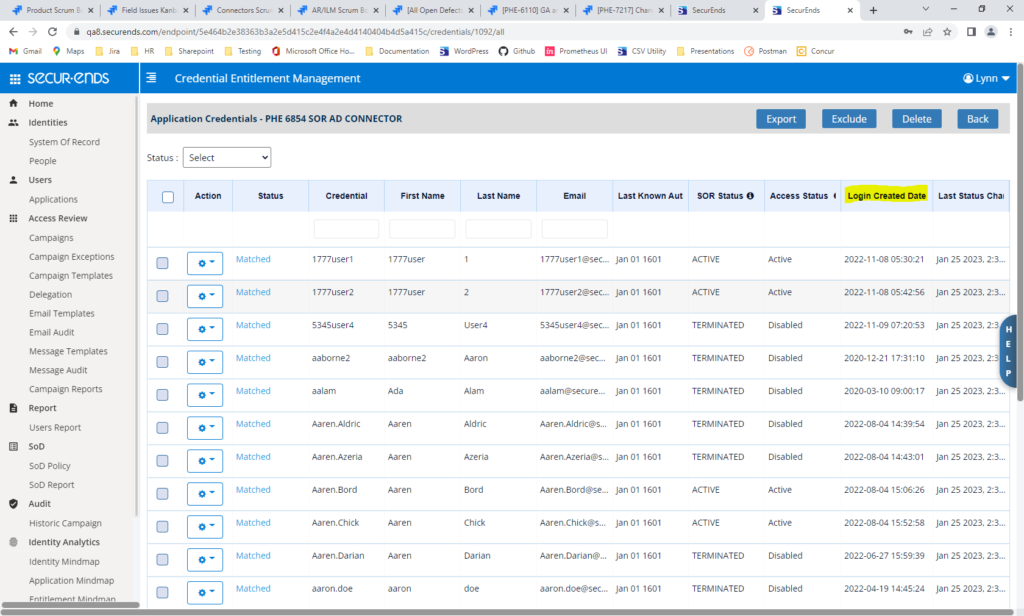 Added the ability to pull empty groups from AD.
An entitlement review will include groups that have no users assigned to the group.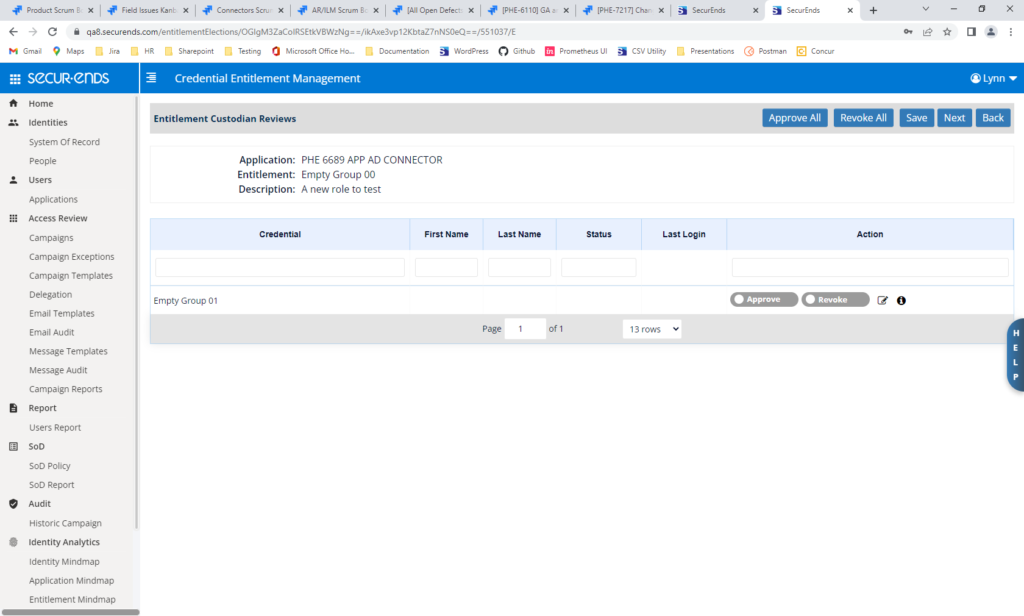 Generic Agent and Application Health Upgrades
When there is an Okta or Azure failure, additional information is displayed about the failure on the Generic Agent Status page.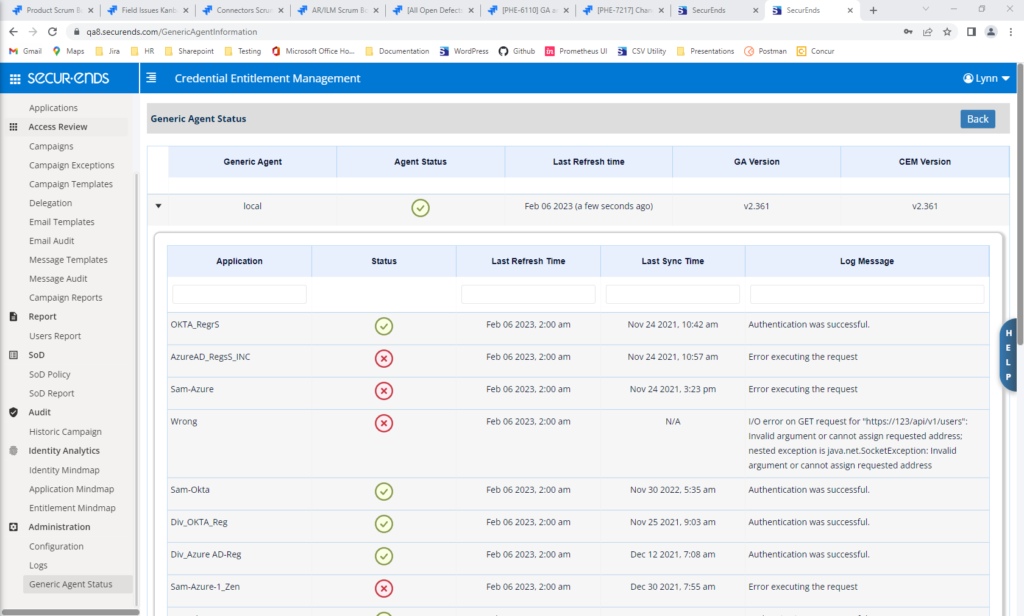 Notification is sent in the Generic Agent Health email.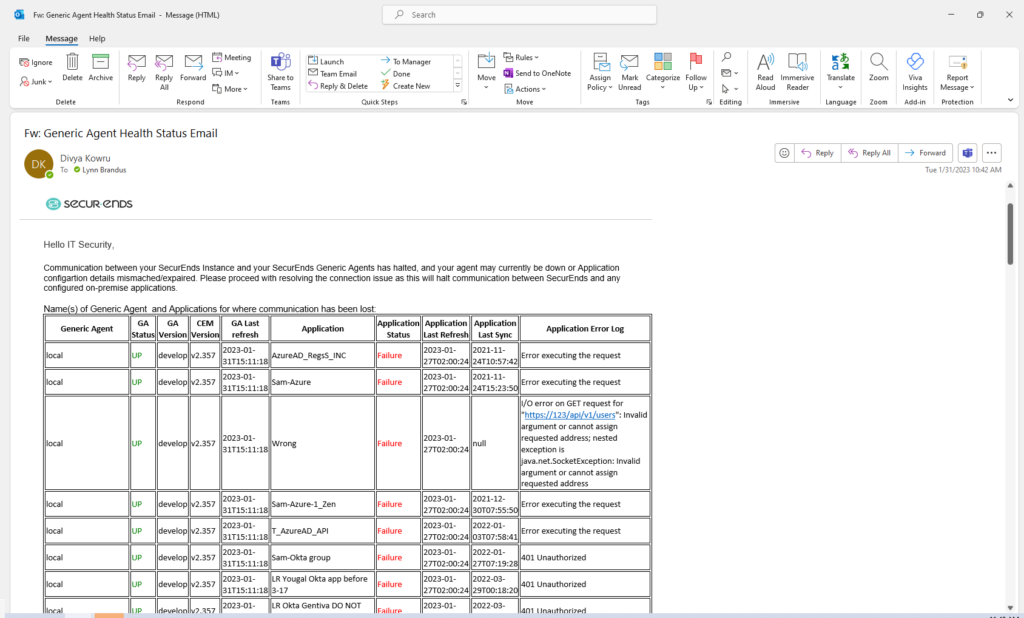 Service Accounts
Added Service Account filtering in the Campaign Template. This will allow users to create campaigns without Service Accounts, including Service Accounts and Service Account only campaigns.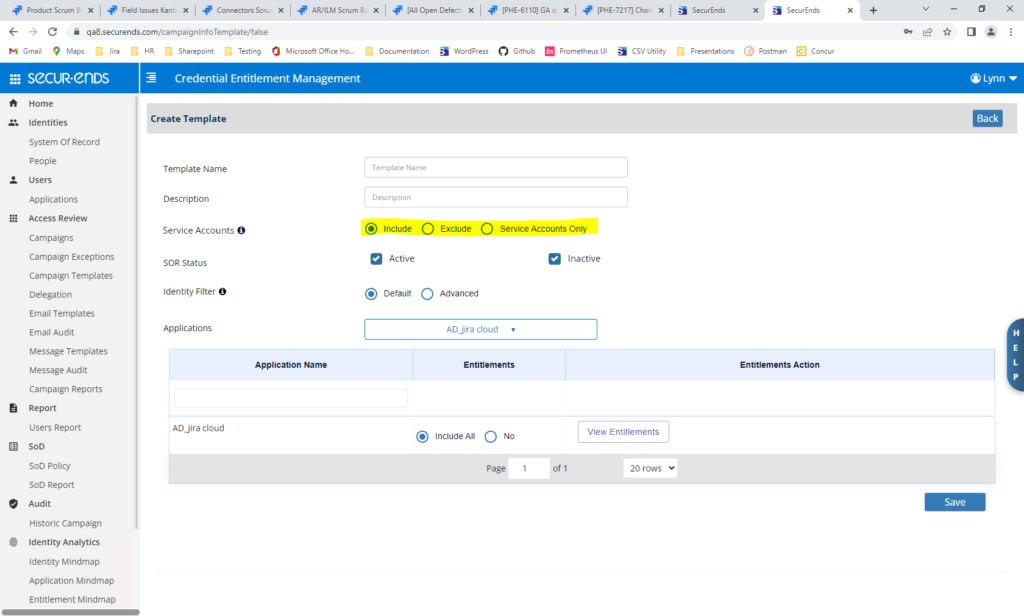 Reports
Updated number formatting in Campaign Reports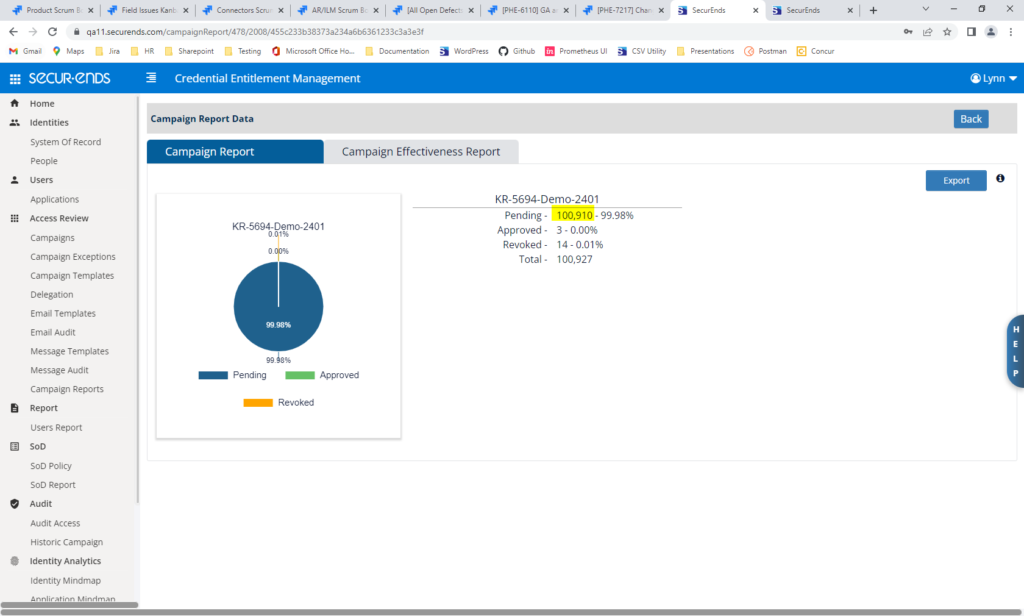 User Guide
Added the ability to add images, indent, create lists, add urls and colors.
Access Control
Added the ability to edit and delete a User Group