The Campaign Report option will bring up a list of all campaigns created. The default view will be to show all the campaigns. But you can use the Status drop down to filter the campaign list further by those that are in Ready, Open or Closed status.

The SecurEnds Admin will have two actions that can be utilized for each campaign:
Select Report to view two reports options which are available for a Campaign. You can click into the Pending, Approved or Revoked parts of the pie chart.

Once you click Report, a new page will appear with a pie chart that depicts the status of the selected Campaign under Campaign Report and the Campaign Effectiveness Report. The pie chart is interactive and will allow you to see each information by clicking the desired option.
Campaign Report:

As we select and click the various options on the pie chart, the information will start to populate on the screen below.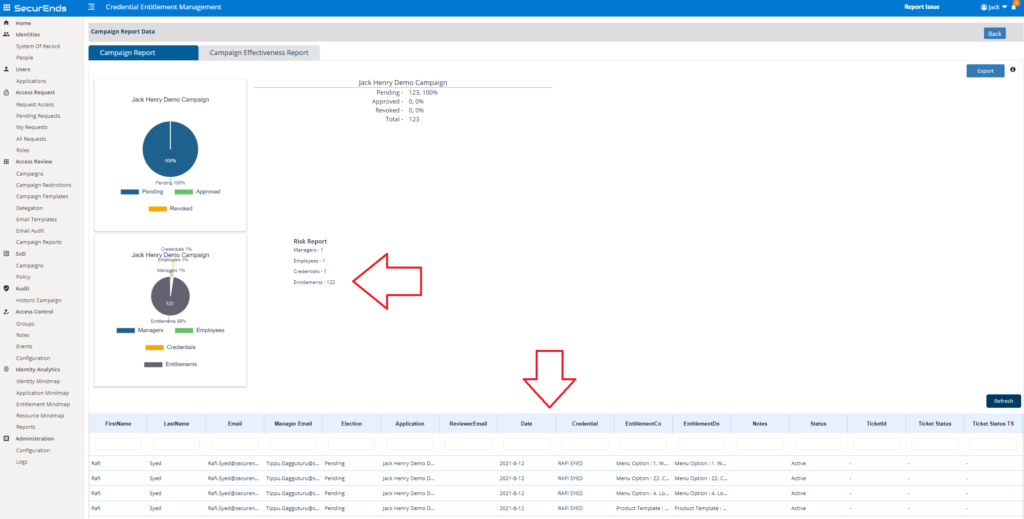 The tool also offers to export this report into a CSV file.
Click Export, a CSV file would download which would have all the data from the campaign in it.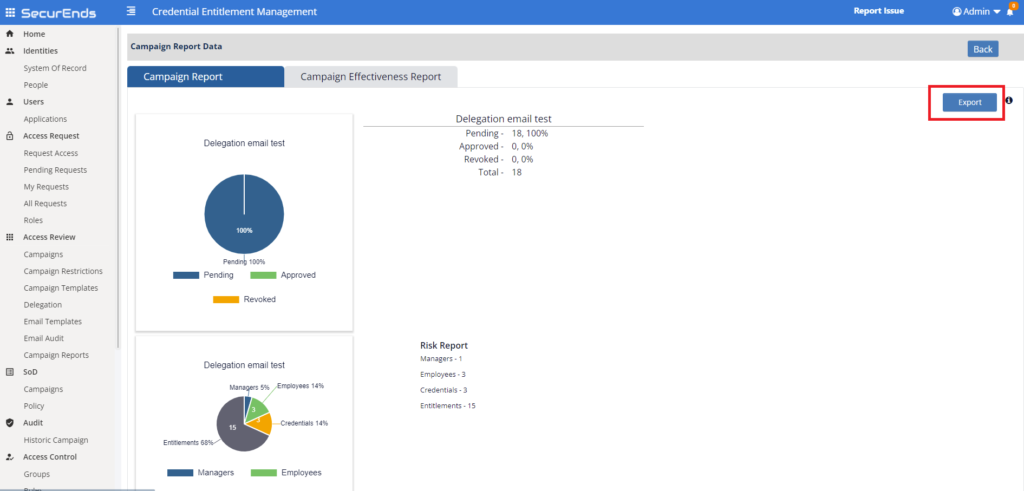 Campaign Effectiveness Report:
With this selection a user is able to get granular with the campaign status by selecting options such as Application and Time period. It also displays the start and end dates of the campaign with the ability to export the data.