The following steps walk through an example use case and the information that will need to be saved will be specific to your application.
If you already have an existing ServiceNow instance, skip to Step 2.
Step 1: Create Instance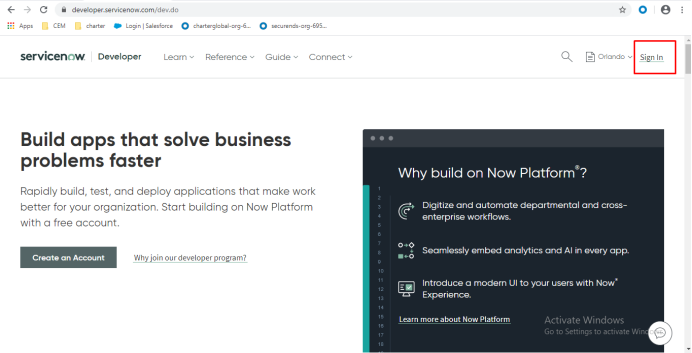 Enter your registered Email and select Next.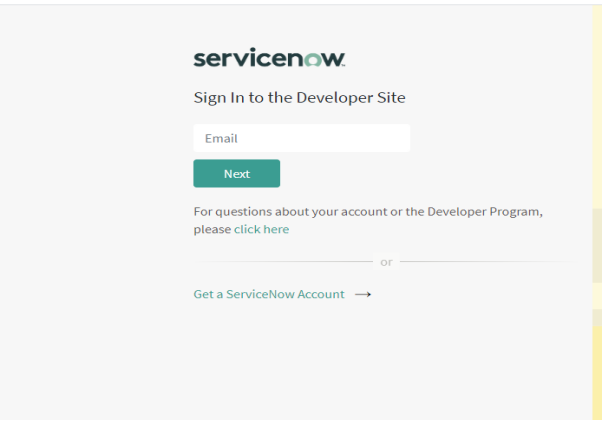 Enter your Password and click on Sign in.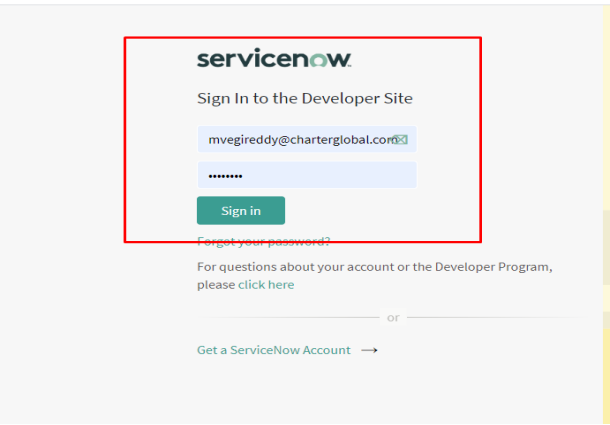 After logging in, click on Request Instance.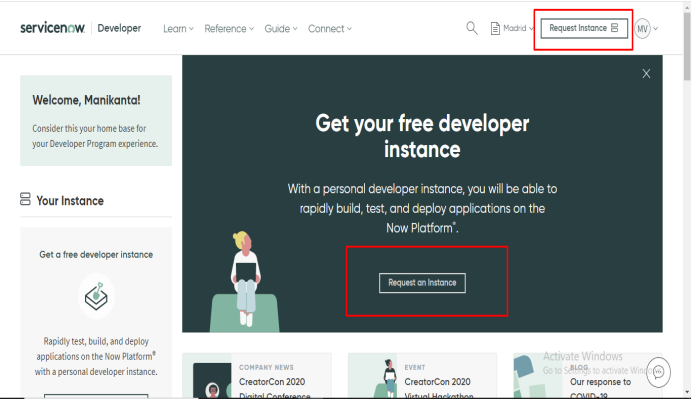 Select a Release (Instance) from the displayed Releases and then click on Request.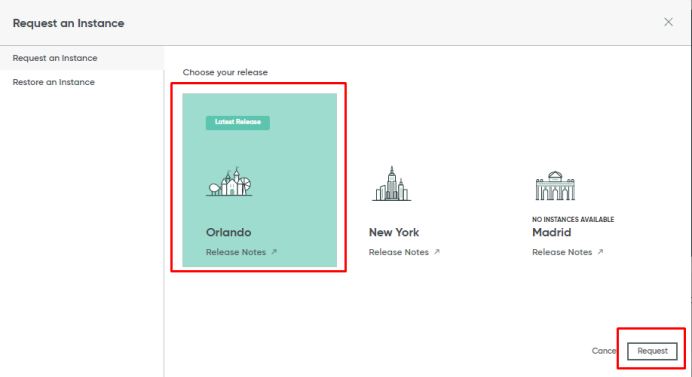 A pop up will be displayed as shown below. Click on Close.
Step 2: Share Information
When the instance is ready, a pop up will display with instance details as shown in the image below. Make note and copy the following information from the pop up:
Click on Open Instance.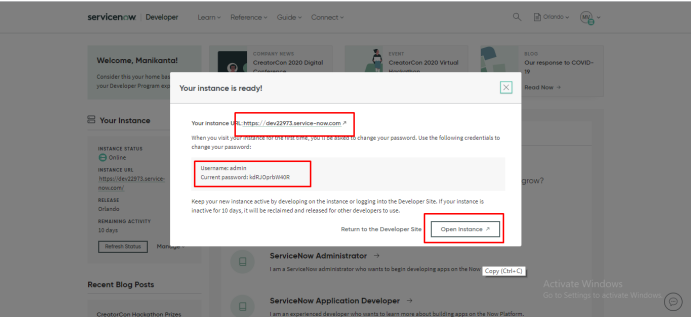 Change the password if it is the first time login and click on Submit