The following steps walk through an example use case and the information that will need to be saved will be specific to your application.
Generate Access Token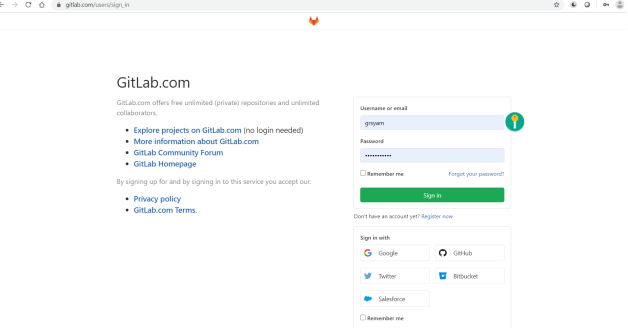 Once you have logged in, Click on User Icon and select Settings.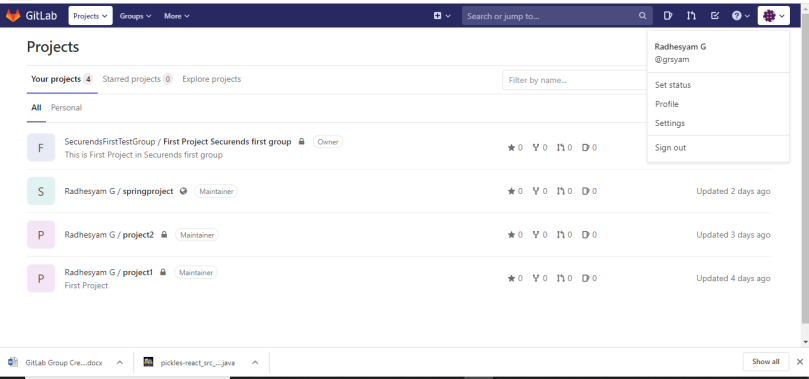 Click on Access Token in the left pane.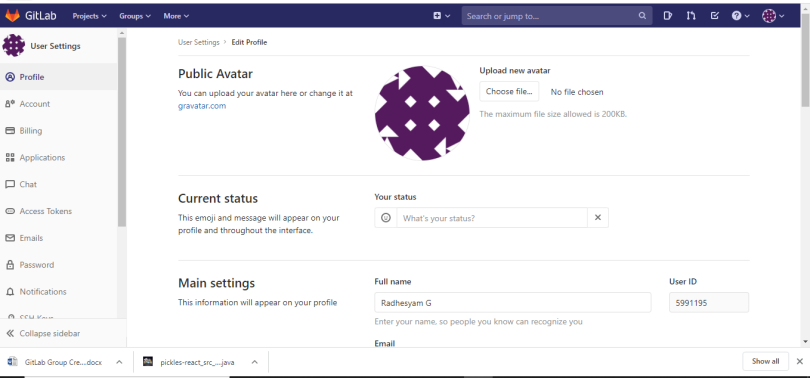 Enter the Token Name and select all the Scopes that are only read only.
You will receive a Personal Access Token, please copy and save the token.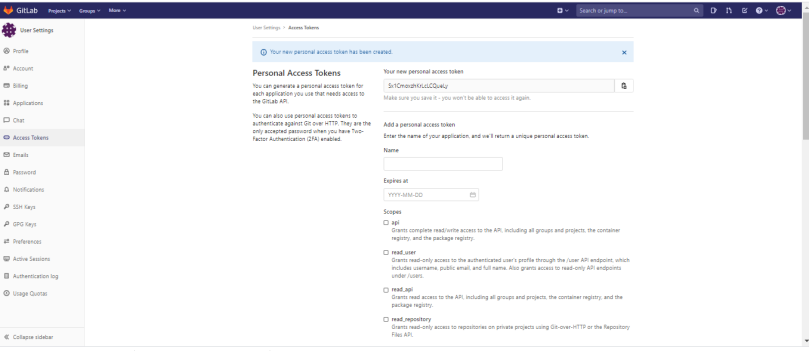 Group Creation in GitLab
Once you click on Projects on the top left, where you will be able to view the projects.

Click on Groups beside the projects and select Explore groups.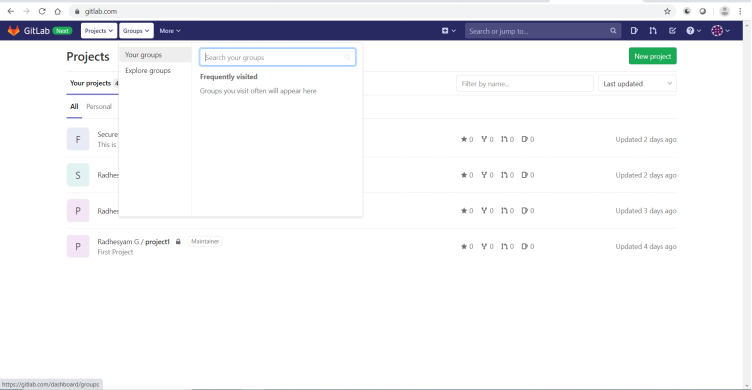 Click on New Group on the top right corner.

Enter the Group name, Group URL and Group Description.
Select the group Visibility level as Private or public and click on Create group button.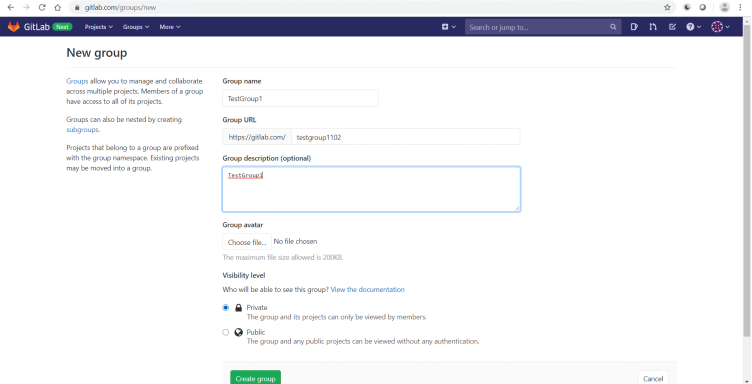 You will receive a message Group was successfully created as below.