Details retrieved during Set Up:
Slack Domain URL (ex. https://slack.com)
Bot Access Token (ex. stars with xoxb)
Set Up in Slack
Step 1: Please Login to https://api.slack.com/web
Step 2: Click on Your Apps section at the top right
Step 3: Click on Create New App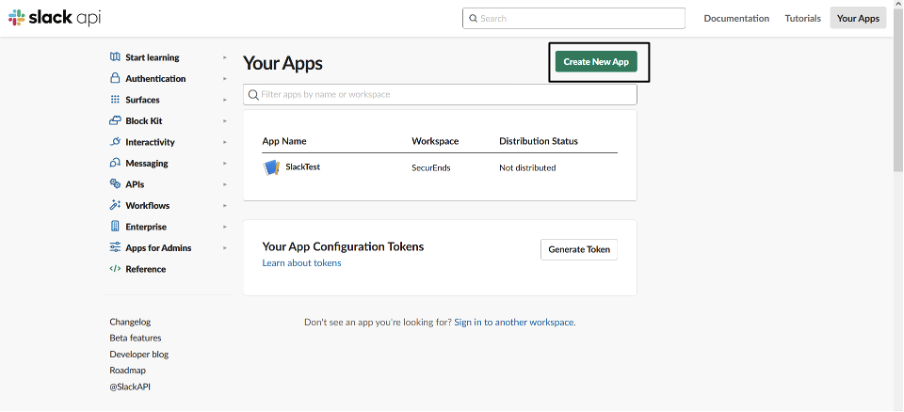 Step 4: Select From Scratch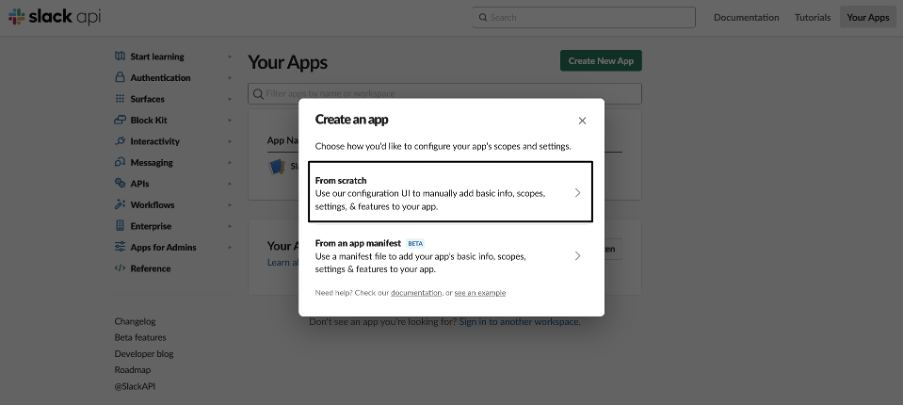 Step 5: Enter desired App Name (ex. SecurEnds)
Step 6: Select a workspace for your app (this will be your organization's workspace)
Step 7: Click on Create App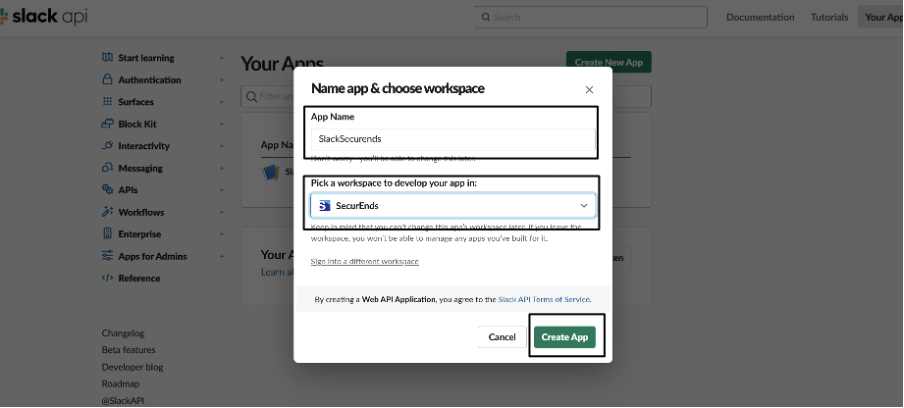 Step 8: Click on OAuth & Permissions section on the left side panel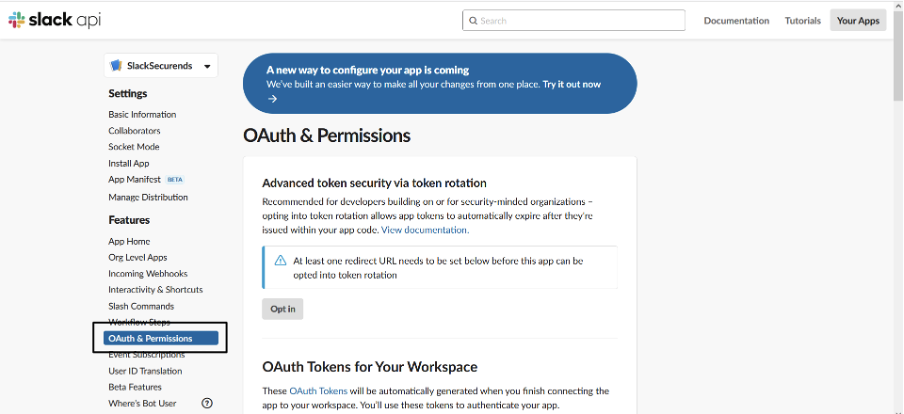 Step 9: Scroll down and see scopes section. We must add the scopes below: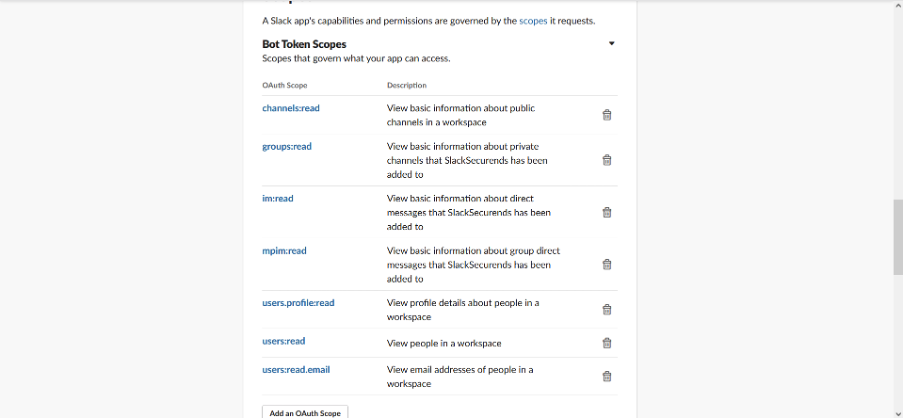 Step 10: Next click on Install to Workspace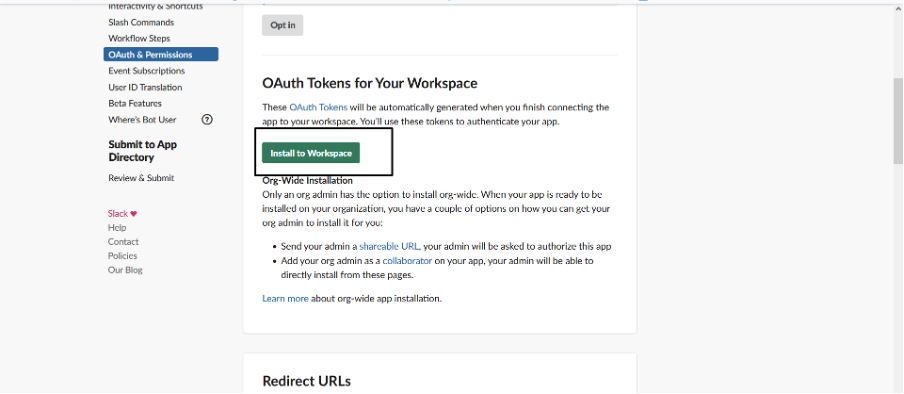 Step 11: Allow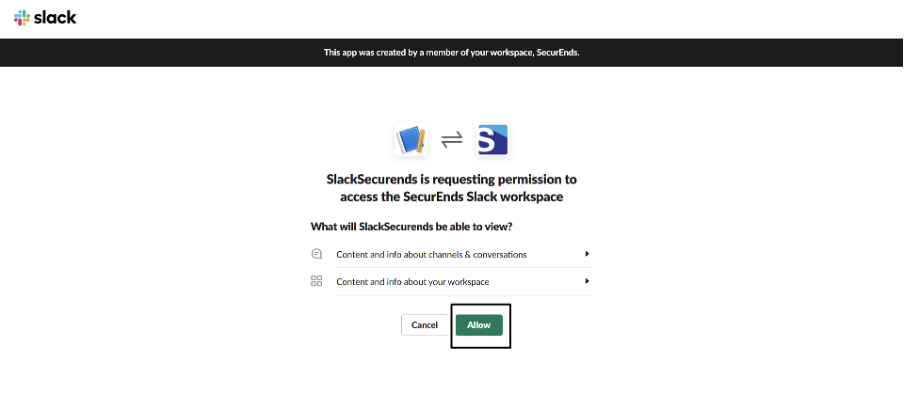 Step 12: Upon redirect back to menu screen, copy and save the Bot User OAuth Token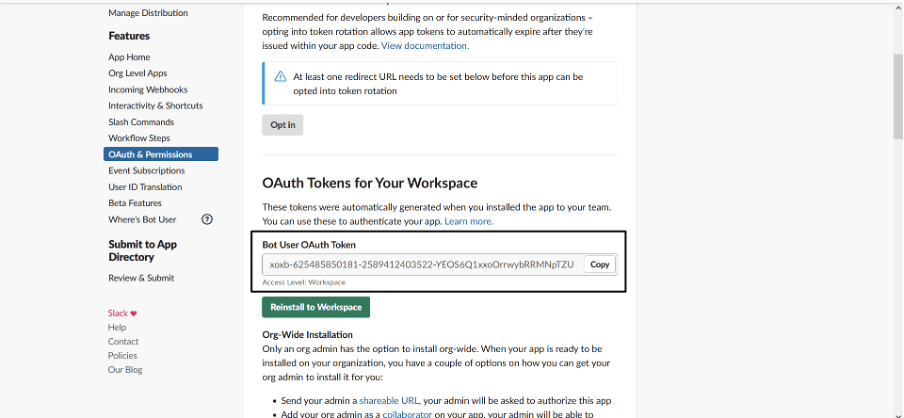 Done.