As an Admin user, certain configurations can be altered to customize the UI experience for all or some users of the instance.
Where to Locate the Settings
The Default UI Configuration settings can be found within Configuration, under the Administration heading on the left-hand side of the interface. In order to view this heading and the proceeding information, an Admin user must be logged into the system.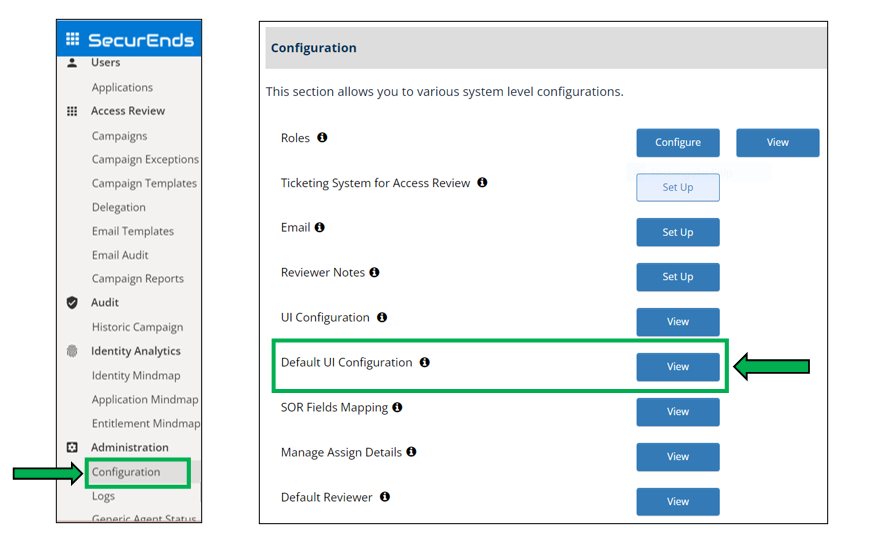 How to Update the Stored Values
The Default UI Configuration menu screen will appear as a slide-out menu on the right-hand side of the screen. Each setting option is displayed in a single row with a corresponding ID, the name of the setting, the current value, and the configuration type.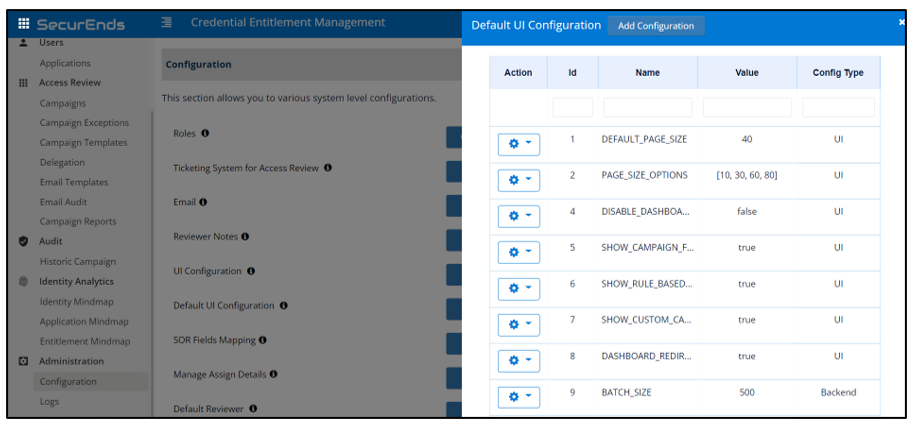 To update a value for a specific configuration:
1. Click on the Action Gear icon next to the configuration you wish to change
2. Select Update
3. In the small window that pops up, change the data/value in the Value field
4. Select Save&Apply
5. Logout of the instance and log back in to ensure the new configuration takes effect