Select the Campaign you want to perform Access Reviews, go to Access Review > Campaigns
Click on View option from Actions gear beside Campaign Name.

You can see First Name, Last Name, Email, Total number of Access Reviews that are set to perform and Pending number of Access Reviews needed to perform.
If you are the Reviewer, select the row which has your name and Click on View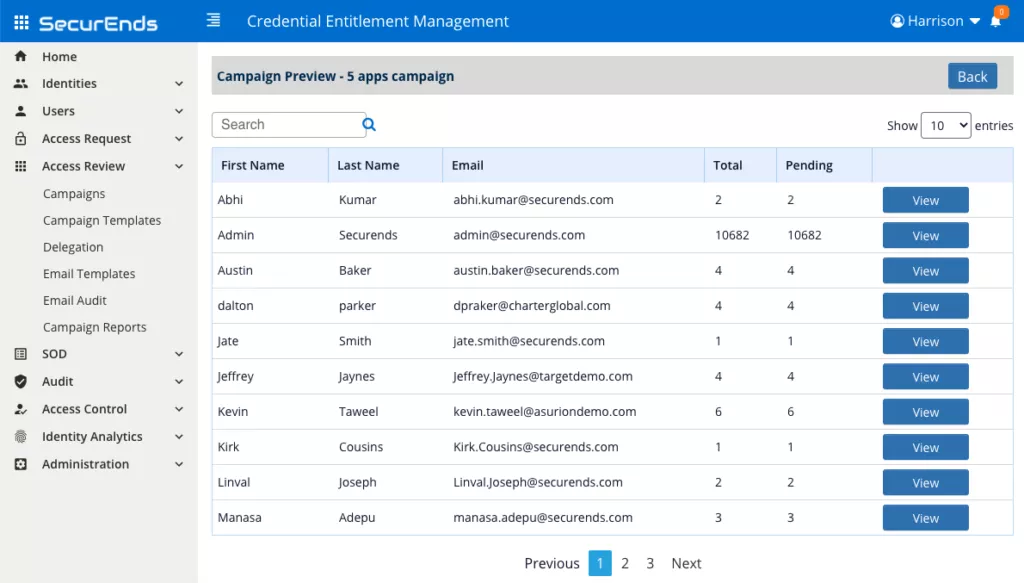 To perform Access Review Click on Review for a user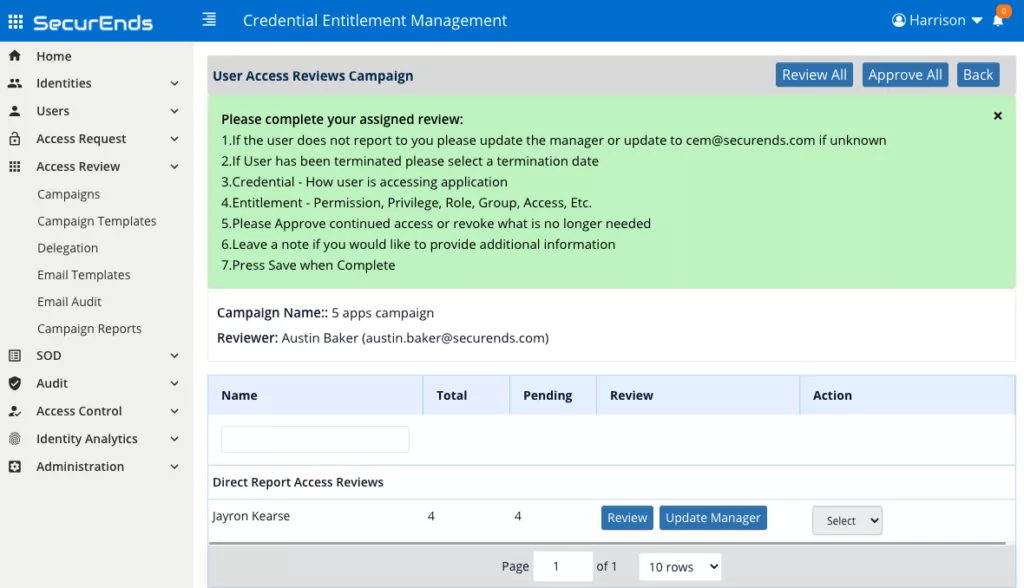 You will be able to see the list of Applications  the user has access to, along with the Credential and Entitlement  description and Status  of the user in that Application

Note: Instructions will appear in green for the reviewer. Instructions can be edited. Navigate to Configuration > Reviewer Notes > Set Up within SecurEnds.

Perform the actions Approve and Revoke.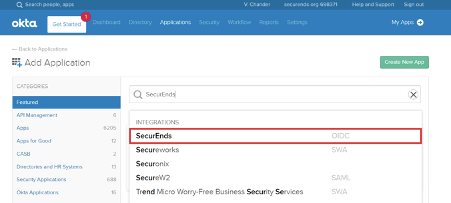 Click on Save
A pop up appears Elections saved successfully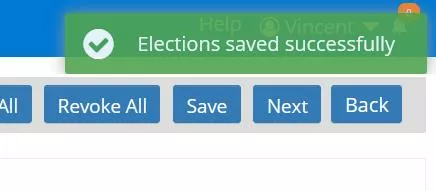 Upon pressing back or completing a series of reviews, a box will pop up showing progress of completion.

Finishing a Review Use Case: The Next button acts as a "next and save". Upon reaching final user in a review, no Next button will appear. Be sure to Save.