Year in Review: Reaching New Heights
Year in Review: Reaching New Heights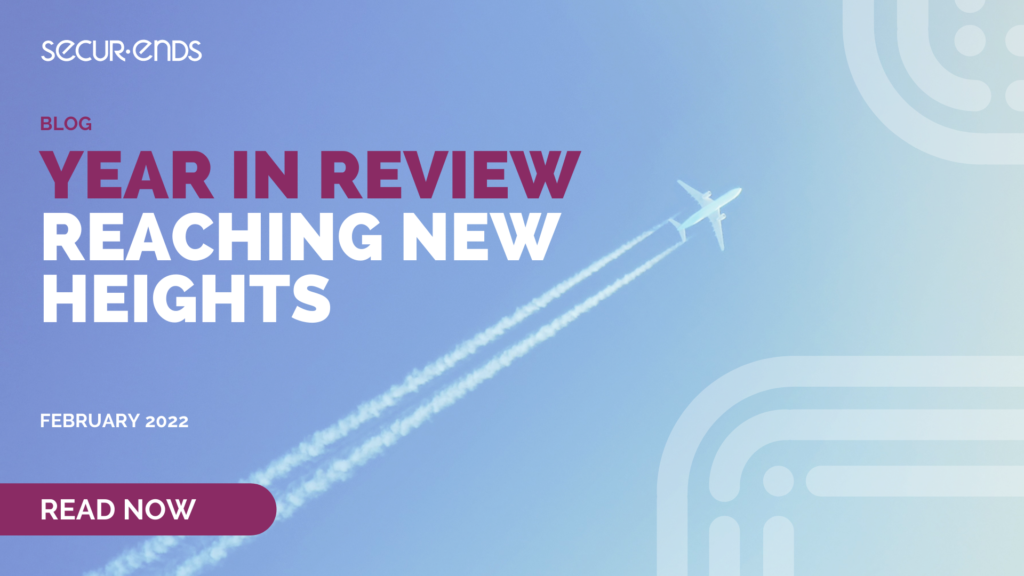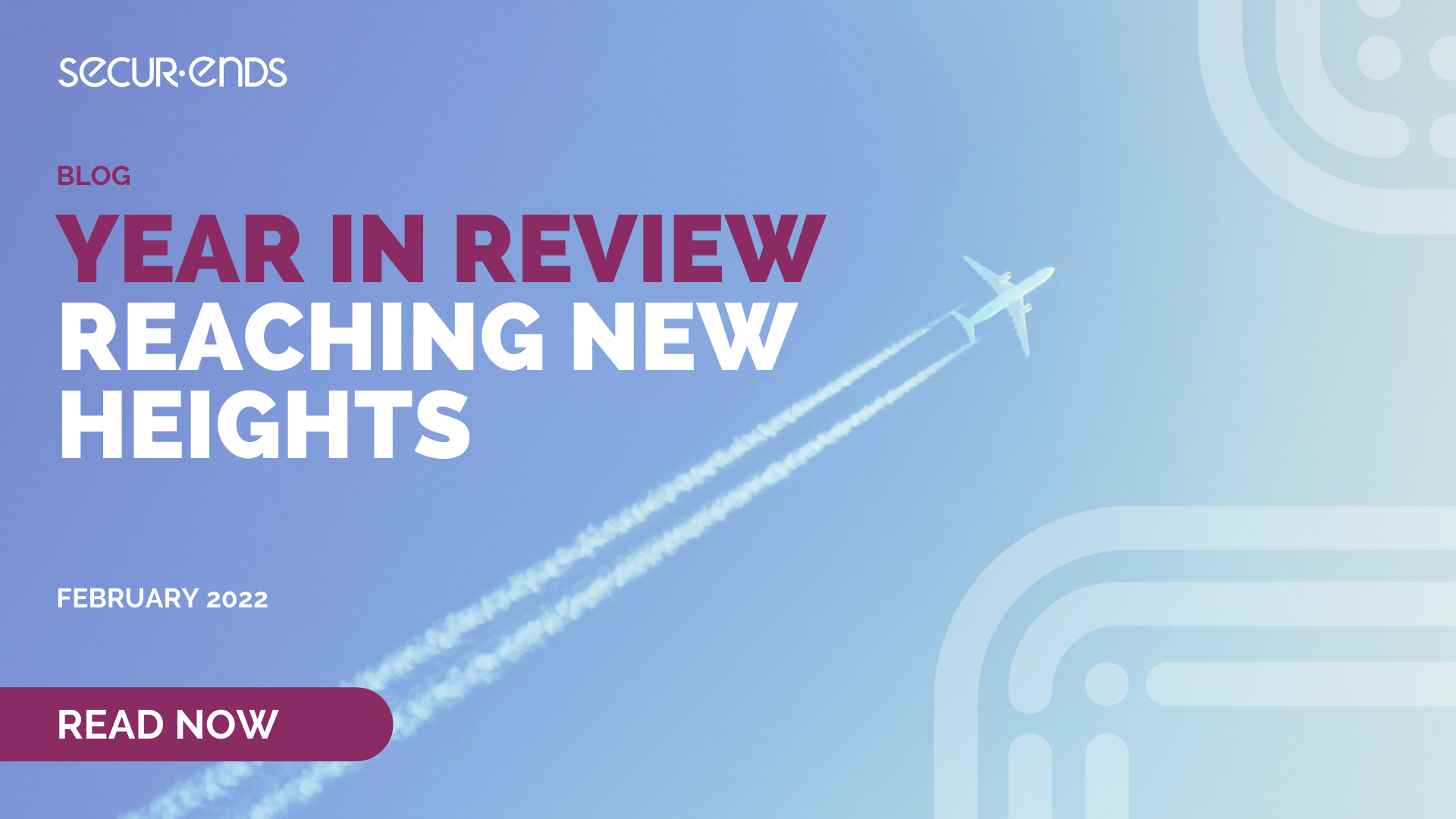 SecurEnds reached incredible new heights in 2021! Our start-up doubled our revenue last year to surpass projections, partnered with some of the best in the identity governance space, rolled out powerful new features to our Credential Entitlement Management tool, and received recognition for being a disruptive force in the SaaS industry.
Despite everything happening in the world over the last three years, SecurEnds experienced a high velocity of growth. The shift to remote and virtual experiences leveled the playing field and truly gave our start-up and product a chance to shine. We've adapted to the times to create a streamlined sales process to allow for customer-driven decision-making. The Great Resignation made automated UARs more important than ever. Orphaned accounts and expanded privileges have exposed companies to increased risk and a shortage of qualified professionals has left gaps in Security and IT teams. Additionally, regulated industries are facing greater scrutiny and need to efficiently and accurately prove compliance for audits. SecurEnds was started by identifying and solving for businesses' need to automate their user access reviews, little did we know how great the need was!
SecurEnds' founder and CEO, Tippu Gagguturu, is proud of how much the company has grown this year, "just two years since our first customer implementation and we're thrilled by how the market has responded so positively to our product. We're currently empowering the world's most forward-thinking companies to fully automate user access reviews, entitlement audits, and access requests. Demand has never been greater!".
SecurEnds now has customers across 10 countries and in the financial service, healthcare, insurance, technology, retail, wholesale, and manufacturing industries. There is still a huge need for businesses to automate their user access reviews whether they are trying to meet compliance requirements or looking to reduce risk. In fact, we challenge the status quo by advocating for the democratization of user access reviews regardless of regulatory requirements. Abhi Kumar, SecurEnds' VP of Product Management, expanded on this with Cyber Security Magazine here.
We've made our mark in the Atlanta tech-space and beyond by providing an easy-to-use tool to automate user access reviews for regulatory compliance. Our vision and mission were recognized and awarded with $21 million in Series A funding led exclusively by Elephant in July 2021. This gave us the opportunity to further develop our product and expand our team. Read more.
On the product side, we added direct and indirect connectors for on-prem, cloud, commercial-off-the-shelf  (COTS), and custom applications including but not limited to: Fiserv, SAP, Jack Henry, AWS, GitHub, and ServiceNow. We also successfully completed SOC 2 Type II certification—an endorsement of SecurEnds' commitment to provide enterprise-grade security, availability, and privacy for customer data. We have exciting updates coming for 2022 too!
SecurEnds welcomed our first marketing hire, Sabra Willner as SVP of Global Marketing, along with Matt Sellers as Director of Customer Success. We're excited to grow our incredible family and will be looking to hire over 125 new colleagues in sales, marketing, engineering, and customer success roles in the US and around the globe—see open positions.
We're excited to continue to grow our customer base by helping businesses say goodbye to the manual madness of user access reviews and turn to automations to reduce risk, meet compliance requirements, and increase operational efficiencies.
We wouldn't have accomplished all this without the hard work and dedication of the SecurEnds team. THANK YOU!