User Access Reviews & Certification Made Simple Using Entitlement MindMap
User Access Reviews & Certification Made Simple Using Entitlement MindMap
Are you looking to fulfill Governance & User Access Reviews for SOX & HIPAA.
SecurEnds enables access certification for on-premise and cloud applications to certify users, groups, roles, and permissions. Use SecurEnds to create a single identity source for employees and contractors, administer reviews and remediate access violations.
When you need it, Where you need it
"See who has access to what, anytime"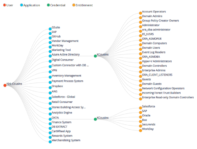 Please complete the form below to schedule a demonstration of our product.