orphan accounts
Discover and Remediate Orphan Accounts
Are you looking to remediate Orphan Accounts across on-premise and cloud apps?
Orphan accounts are accounts associated with employees and vendors who have left the organization. With SecurEnds SaaS product, organizations  are able to:
Eliminate orphan accounts and unnecessary permissions.
Remediate excess permissions
Resolve SoD violations
Faster deprovisioning of terminated employees and contractors
SecurEnds makes it possible to create and enforce Identity Governance spanning  legacy and cloud applications
"Protect structured and unstructured data "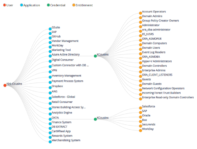 Please complete the form below to schedule a demonstration of our product.