request-demo
Automate Access Reviews Like CISO Jane
If you are looking to fulfill Governance & User Access Review requirements
SecurEnds connects with multiple systems of records (ADP, Ultipro, Workday) to create a single identity repository to enable access certification for connected enterprise/ cloud applications(Oracle, Salesforce, AWS, Google etc) and disconnected custom applications to certify users, groups and entitlements. Use SecurEnds to define access policies for provisioning/de-provisioning and workflow approval across applications in ServiceNow, Remedy, JIRA etc.
When you need it, Where you need it
"See who has access to what, anytime"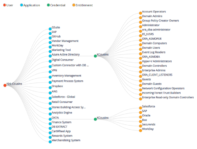 Please complete the form below to schedule a demonstration of our product.