Benefits of Streamlining Access Recertification
Benefits of Streamlining Access Recertification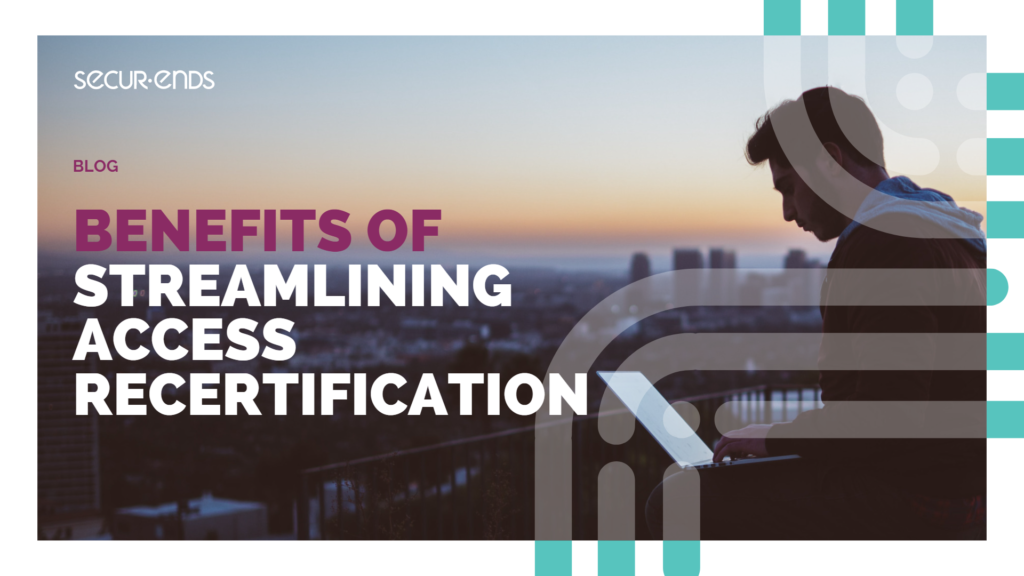 Written By : Abhi Kumar
Access recertification is a nightmare for any organization looking to fulfill SOX, HIPAA, ISO27001, GDPR, or PCI compliance.
With expanding IT stacks, limited resources, and increased scrutiny—it's more important than ever to increase internal security and build scalable, repeatable processes.
For many organizations, the current process of conducting access reviews is a cumbersome manual process with undefined and unclear sets of rules.
Organizations that begin streamlining the process of access recertification see the benefits immediately.
#1 | Increased Data Transparency
Understand who has access to what in real-time. Having one centralized identity and a single pane of glass for access greatly increases data transparency.
This enables organizations to immediately resolve incorrectly assigned permissions to prevent unauthorized access.
#2 | Easily Repeatable and Scalable
Pulling data into a tool gives organizations the ability to create an easily repeatable and user-friendly process that improves compliance and operational efficiencies.
Set up recertification campaigns effortlessly based on organizational teams, job titles, or risk profiles.
#3 | Rapid Time to Proof
Having a tool that rapidly ingests data in a multitude of ways means organizations can instantly begin access reviews. It also gives managers a quick and convenient way to recertify access rights for internal and external users.
The time savings alone provides a return in hard dollars saved by allowing teams to focus on more critical and revenue driving activities.
Manual Access Recertification Is Unreliable and Expensive
Some organizations still use a time-consuming and cumbersome manual process that consists of pulling and inputting data into excel spreadsheets, manually matching users, and building custom reports to show attestation.
Thankfully, there are tools that automate the process to bring visibility into internal access as well as eliminates the need for reviews to be done on excel.
How to Streamline Access Recertification
SecurEnds leads the market with a lightweight, highly configurable solution that helps organizations meet audit and compliance requirements while also reducing risk and inefficiencies.
The SaaS solution allows organizations to load user data from multiple systems of record, connect dynamically to cloud and on-premises applications, match identities with user credentials, schedule one-time or periodic access recertification and create proof of compliance for external auditors.
See why SecurEnds is trusted by organizations like Vonage, Werner, SITA and more.