Workday SecurEnds Integration For Automated Provisioning and De-provisioning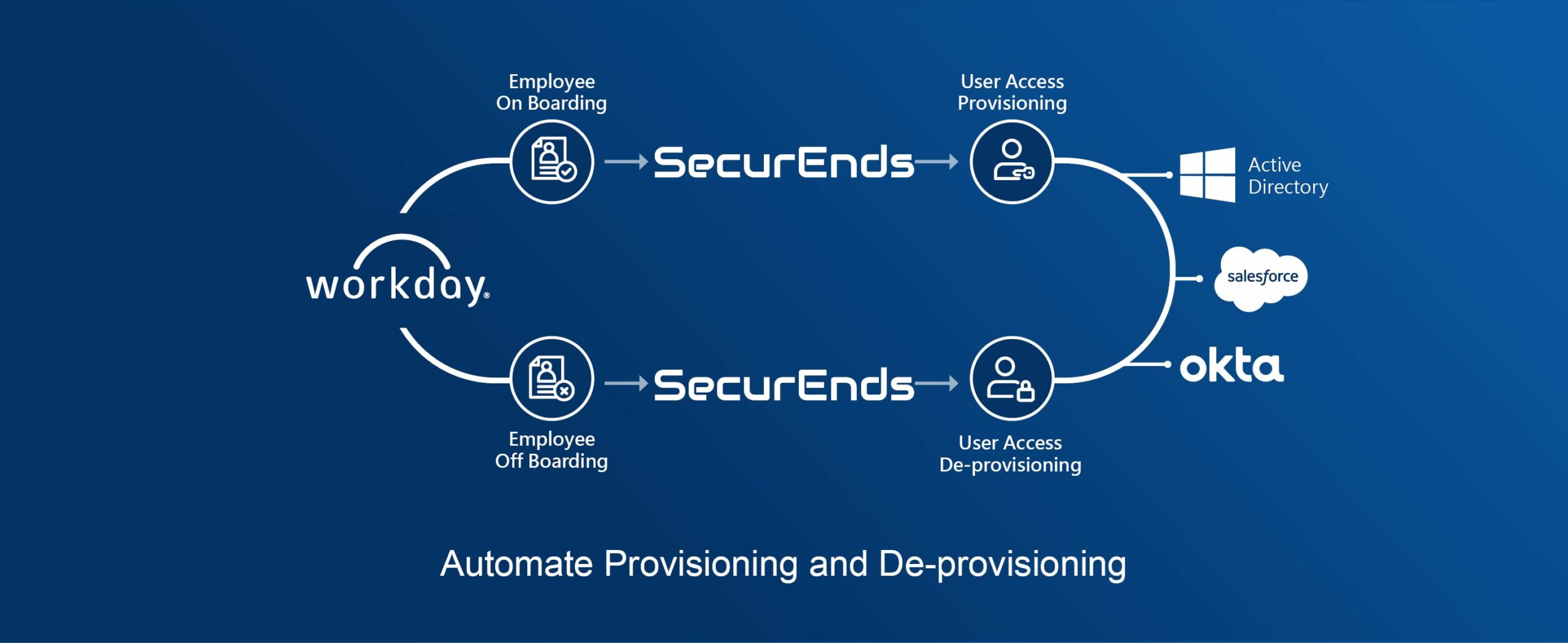 CHALLENGE:
Employees are the biggest asset of any organization. Consequently, organizations are investing in best of breed softwares such as Workday to manage the various stages of human resource lifecycle with the motive to create seamless experience for new hires, moves and exits. Many organizations continue to rely on a manual process to provision accounts and apps, update profiles and deactivate users between Workday and downstream applications. These manual processes require hundreds to tens of thousands of staff hours. In addition, manual process is inefficient and error-prone, resulting in lost productivity and increased security risks. Automating provisioning and deprovisioning improves the user experience, operational efficiency and security policies.
SOLUTION:
SecurEnds integrates with Workday to manage the employee lifecycle from "join" to "move" to "leave" across every IT system, including enterprise applications, enterprise databases, cloud applications and non-standard applications.
How SecurEnds Helps?
Together, Workday and SecurEnd create best-in-class integration that enables HR-driven primary system of record for user data across all your applications. This enables seamless first day experience for new hires, workflow simplification and enhanced compliance with IT controls upon exit. As employee data is added/changed/removed in Workday, SecurEnds automatically grants /updates/ revokes access to downstream applications, ensuring employees have access to the right set of applications every stage of the employee JML lifecycle.
SecurEnds Features:
1. Employees can self request applications from available options
2. Approvers get real-time notifications and easy to use dashboard for reviewing access
3. Administrators can centralize entitlement management by assigning user to different groups
4. Application owners can enables provisioning workflows to non-standard applications using flex connectors