Identity Fabric for Digital Identities
Digital Transformation need a strong digital identity ecosystem (Identity Fabric ) that delivers all identity  services. Identity Fabric provides all identity  services  required  by the  new digital services.
Identity Fabric, provides identity services platform as a whole should deliver a comprehensive set of services, from Directory Services to Identity Lifecycle Management, Access Management Services, and even Access Governance.
It requires combining products and API integrations to create Identity Fabric for digital identity management. SecurEnds enables the identity services to achieve the complete Identity Fabric integrating with SSO, Lifecycle Management, Access Control, and Access Governance.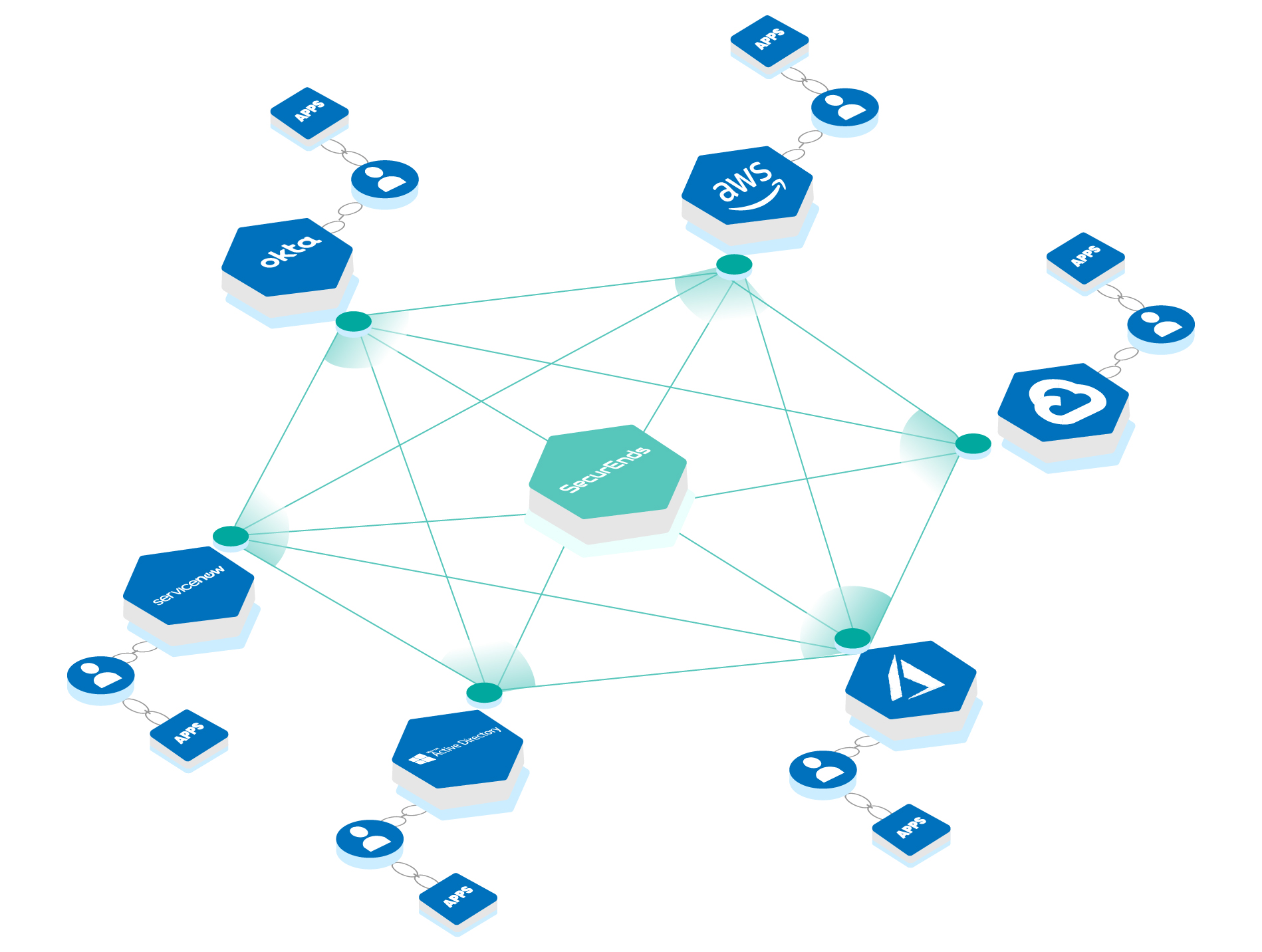 Modern Cloud Ready Identity Access Management ( IAM ):
✔️ Lifecycle Management
✔️ Access Request
✔️ Approval Workflow
✔️ Access Provisioning
✔️ Access Control
✔️ SSO, MFA
✔️ Access Certification
As companies continue to modernize identity access management, multiple products must be integrated to complete the access management and governance for cloud and on-premise.