Team Member Spotlight: Shonna Martell
Team Member Spotlight: Shonna Martell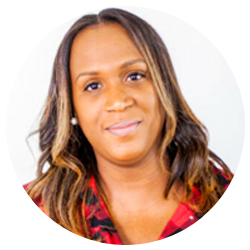 Shonna joined the SecurEnds team in December 2021 as Director of Marketing Technology & Operations. She has already made a huge impact by laying the foundation for the marketing team to make data-driven decisions. Beyond that, her laugh and sense of humor is always a fun addition to a Teams chat or meeting!. Learn more about Shonna below:
What do you like most about your role or working at SecurEnds?
Being able to play a role in the direction of Marketing as SecurEnds evolves.
What's the biggest misconception people have about your position?
We are gate keeping meanies
What's a work-related accomplishment that you're really proud of?
Solving for major tracking and attribution issues
What's your go-to productivity trick?
Lists
What three words would your friends use to describe you?
Goofy, A-type, tired
What do you like to do in your free time?
Watch Sports and scary movies
What's your favorite sport to watch and which team do you root for?
Soccer. Atlanta United
Where is your favorite place in the world?
Jamaica
What's one food you cannot resist?
Crab
Who would play you in a movie about your life?
Megan Woods
As a kid, what did you want to be when you grew up?
Pediatrician
If you could choose anyone, living or dead, who would you pick as your mentor?
Oprah
If you could snap your fingers and become an expert in something, what would it be?
Running .. like 10k running 🙂
If you could only have three apps on your smartphone, which would you pick?
TikTok, Waze & My bank app.
What trend do you hope makes a comeback?
Bell bottoms
What fictional place would you most like to visit?
The Northpole
What's your go-to karaoke song?
I don't karaoke 🙂 ever.
Thank you, Shonna! We appreciate everything you do to support the team and contribute to the culture at SecurEnds.
Interested in joining the SecurEnds team? Explore open positions.