Team Member Spotlight: Rachael Cohen
Team Member Spotlight: Rachael Cohen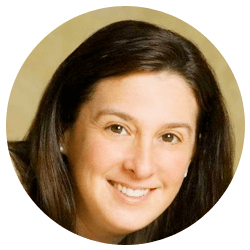 Rachael Cohen joined the SecurEnds team in December 2021 as Director of Executive Assistant to CEO & Operations. She has already made a huge impact by laying the foundation for the marketing team to make data-driven decisions. Beyond that, she is always a fun addition to a Teams chat or meeting.
What is your role at SecurEnds?
Executive Assistant to CEO, but my job goes beyond that, since we are a startup company, I step in and do whatever is needed. One of my projects I am working with Bob our CISO, to get our ATL Headquarters office ready for the Atlanta Team to work out of. It's taking a little longer than expected but I promise it's going to be awesome when you all see it. If anyone has been to our ATL events or sneak peaks, I hope you liked it. Stay tuned for the Grand Opening!!
What's the biggest misconception people have about your position?
Everything I do is planned out and runs smoothly. It never does no matter how organized I am, in the background things don't go as planned. Thankfully you all see the final products and it's perfect.
The Sign……..ugh
Thankfully Satish was helping me with that project and is still talking to me, it definitely didn't go as planned. Everyone luvs to get their pics with it so glad it finally got delivered.
What do you like to do in your free time?
Anything outside, most of my hobbies are boring. My four-legged roommate is a high energy one so she needs tons of exercise to stay out of trouble. We take long walks/hikes and hunt feral neighborhood cats. I've a large yard for her and it takes a lot to maintain it, she manages the yard maintenance.
What's one food you cannot resist?
I am a chocoholic, if I had to give it up, it wouldn't happen.
I'm actually a pretty good cook (don't tell my ex boyfriends)
My specialties are Swedish Meatballs, Chicken Marsala and Cannoli's.
Who would play you in a movie about your life?
Jennifer Garner, she's got a good personality and not very Hollywood
As a kid, what did you want to be when you grew up?
A vet, I had several animals and love them, but I quickly found out I was not very good in Science and that's the main part of Veterinary School so I went the easy way and Majored in Business Administration.
What's your favorite way to unwind after a busy day?
Sorry HR….
It's a Kalua & cream peppermint hot chocolate with Absolut Vanilla Vodka. I kind of created the drink on my own and it's really yummy.
What three words would your friends use to describe you?
Funny, loyal, adapting and quick-thinking problem solver
What's your go-to karaoke song?
Shania Twain's song That Don't Impress Me Much
Interested in joining the SecurEnds team? Explore open positions.