Team Member Spotlight: Latha Reddy
Team Member Spotlight: Latha Reddy
Latha Reddy keeps things running smoothly for our team in India. Read on to learn more about Latha below
We have amazing data-driven and innovative minds working with us at SecurEnds. Beyond that, our diverse team has a wide array of hobbies, talents, and interests that make them truly unique. Enjoy getting to know our team in our Spotlight series.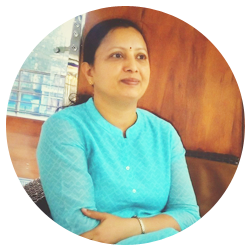 Latha Reddy keeps things running smoothly for our team in India. Read on to learn more about Latha below:
What is your role at SecurEnds?
Office administration, procurement & HR support function
What do you like most about your role or working at SecurEnds?
Versatility of being able to do a variety of tasks.
Working with SecurEnds – Virtual work, forward-thinking & supportive company that realizes employees are their greatest asset.
What is the best career lesson you've learned so far?
Don't work only for money, maintain a healthy work-life balance. Always be willing to learn and grow. Passionate about things I do and put all I have into it.
Where is your favorite place in the world?
My parent's village.
What's your favorite song?
Aye Mere Watan Ke Logon by Lata Mangeshkar.
As a kid, what did you want to be when you grew up?
Teacher.
If you could choose anyone, living or dead, who would you pick as your mentor?
My parents & late Mr. Venka Reddy, Retired IAS Officer.
What's your favorite way to unwind after a busy day?
Vipassana Meditation.
What three words would your friends use to describe you?
Guide, fun-loving & solutionist.
If you could only have three apps on your smartphone, which would you pick?
Financial / Banking App, WhatsApp & Transport aggregating App (Ola /Uber).
What's your most-used emoji?
😊
Interested in joining the SecurEnds team? Explore open positions.