Team Member Spotlight: Ariel Gibbs
Team Member Spotlight: Ariel Gibbs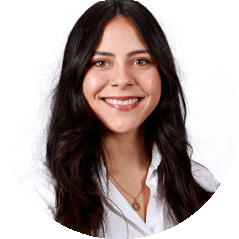 As a Customer Success Manager, Ariel helps organizations find the best solutions for their business needs. Learn more about Ariel Gibbs:
What is your role at SecurEnds?
I'm a Customer Success Manager at SecurEnds!
What do you like to do in your free time?
I love spending time outside when the weather is nice. Hiking, running, picnics in the park with friends. When I have to be inside, I like to crochet and read. I hit my goal of reading 21 books in 2021, and I'm hoping to read 22 books in 2022!
Where is your favorite place in the world?
The farmers market on a Sunday morning.
What's one food you cannot resist?
Anything sweet. Or coffee. Tiramisu might be my all-time favorite food.
What's your favorite way to unwind after a busy day?
After a busy day, I usually take a Crossfit class to de-stress.
If you could only have three apps on your smartphone, which would you pick?
Podcasts, voice memos, and Reddit.
What's one hobby you'd love to get into?
I've never been out of the country, and in fact, just got my passport earlier this year, so I hope to do some traveling in the near future.
What's your go-to karaoke song?
Sweet Caroline!
Interested in joining the SecurEnds team? Explore open positions.